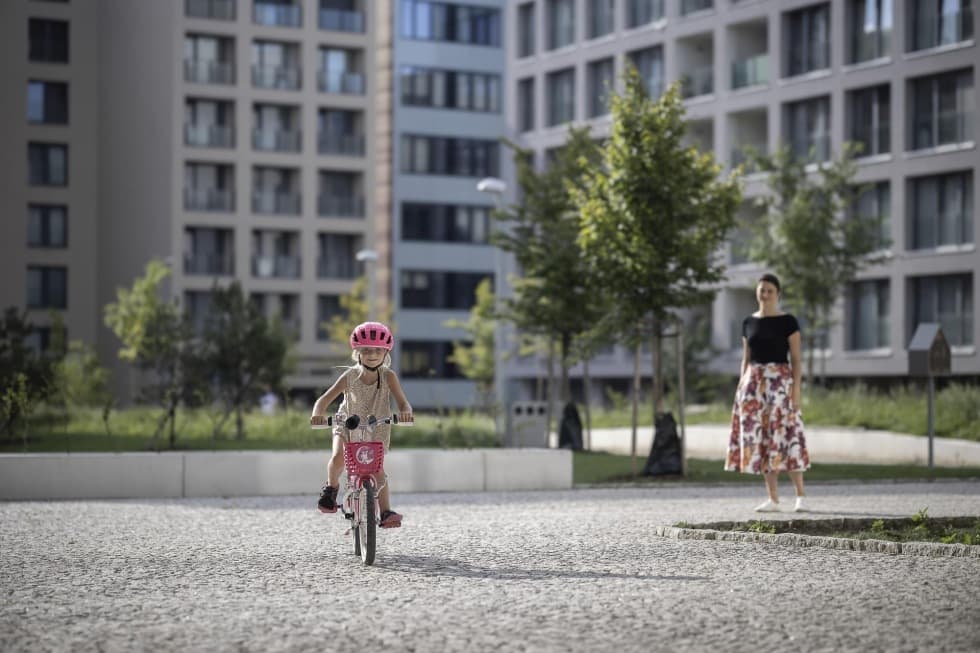 The goal of all our buildings is, in addition to top quality, to minimize their impact on the environment and by 2045 also a zero carbon footprint. That is why we invest significantly in materials from proven sources, innovative construction methods, economical and long-term sustainable solutions.
In addition to our current offer, we are also preparing a number of new projects.
Home cultures and its basic pillars
We only have one home. In addition to the four walls, it is the entire surrounding living space, many emotions and small and large stories. All of them together form the basis of our cultural society. Get to know home cultures as perceived by Skanska.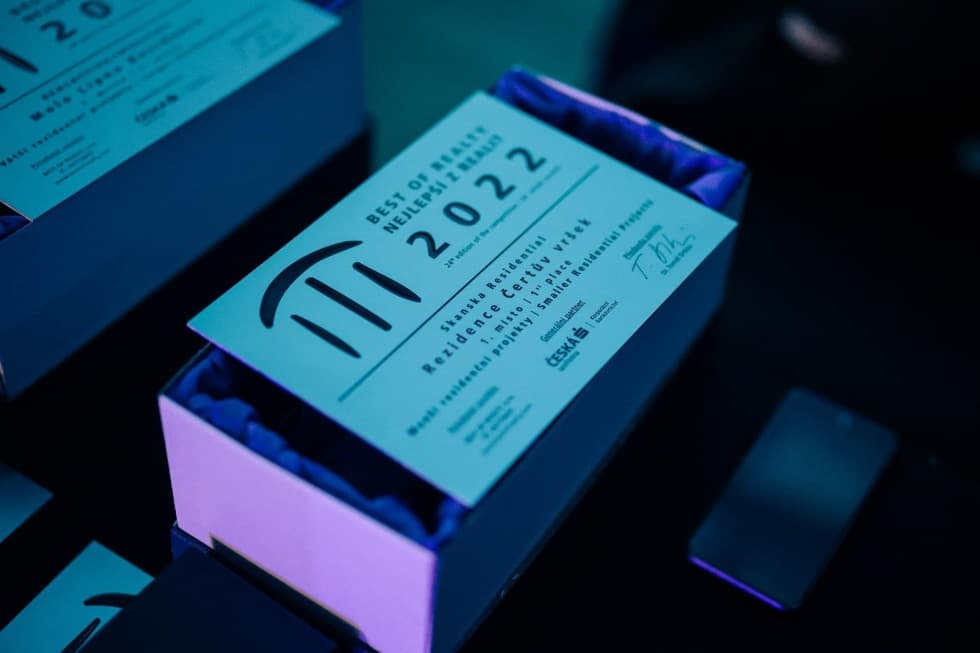 Soutěž Best of Realty — Nejlepší z realit oceňuje výjimečné projekty již od roku 1999 a v úterý 15. listopadu 2022 proběhlo slavnostní vyhlášení 24. ročníku. O letošních nejlepších projektech rozhodla devítičlenná odborná porota, v jejímž čele stál Tomáš Drtina, viceprezident Asociace pro rozvoj trhu nemovitostí (ARTN). Je nám potěšením, že v tradičně nejsilněji zastoupené kategorii rezidenčních projektů, zvítězila Rezidence Čertův vršek. Porotci ocenili především vysokou míru využití inovativních technologií a materiálů šetrných k přírodě, zároveň také architekturu respektující okolní zástavbu a moderní řešení společných částí bytového domu.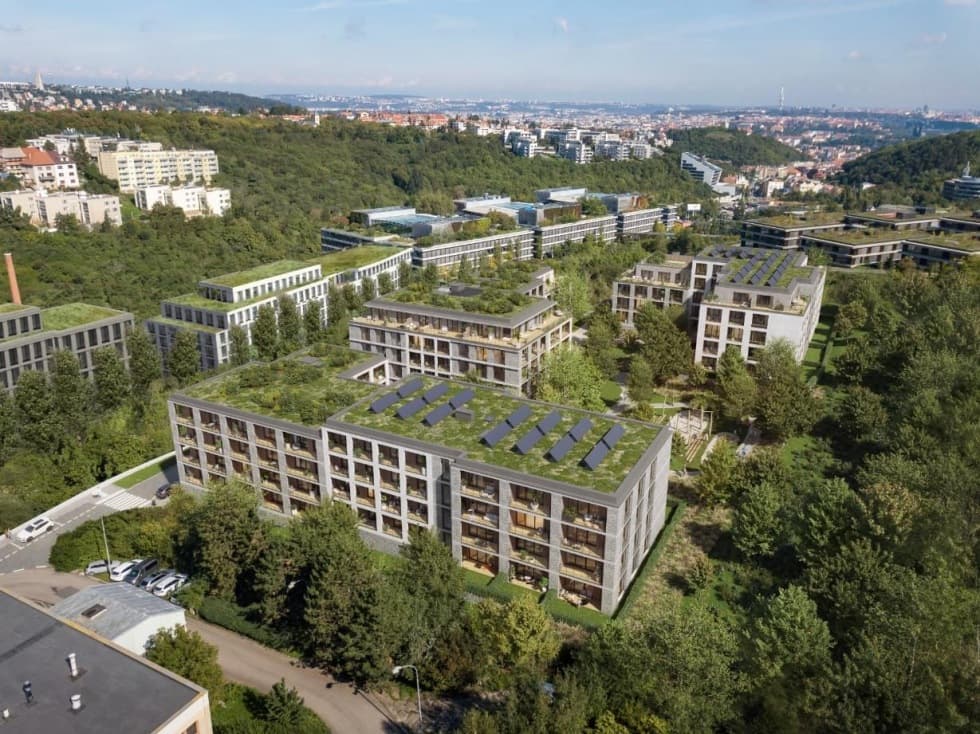 Skanska připravuje projekt s názvem Radlický Dřevák, který počítá s výstavbou doposud největšího bytového domu ze dřeva v České republice. Vyrůst má na brownfieldu v ulici Radlická v Praze 5. Za architektonickým návrhem stojí přední český ateliér Jakub Cígler Architekti, který navazuje na boom využití dřeva ve výstavbě v zahraničí. Cílem pilotního projektu je prokázat funkčnost nového materiálu v rezidenční výstavbě v podmínkách České republiky a ověřit jeho potenciál pro budoucí využití s cílem urychlení výstavby a redukce uhlíkové stopy. Následně Skanska plánuje v Radlicích využít dřevo také při výstavbě komerční budovy.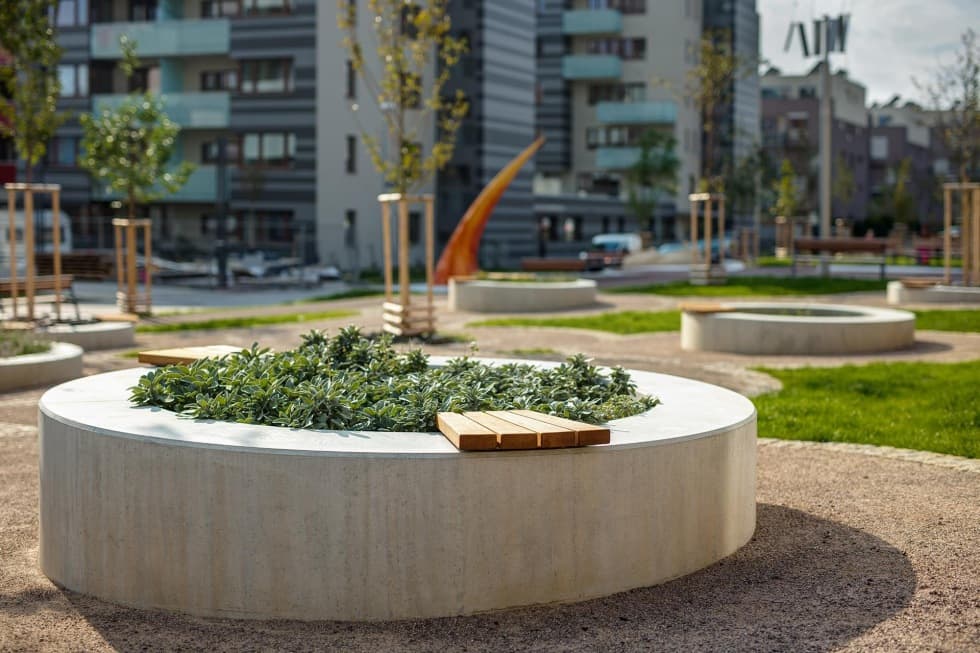 Bytový projekt Botanica K rezidenčního developera Skanska svým obyvatelům dlouhodobě šetří pitnou vodu prostřednictvím systému hospodaření s šedou vodou. Ten po čtyřech letech provozu zrecykloval více než 10 milionů litrů pitné vody, v dnešních cenách v hodnotě přesahující 1 milion korun. Projekt z pražských Jinonic je vůbec prvním bytovým domem v České republice, který začal pitnou vodu recyklovat a zároveň získal doposud nejvyšší hodnocení trvalé udržitelnosti BREEAM na českém trhu. Systém hospodaření s šedou vodou dnes Skanska instaluje již ve svém třetím projektu Modřanský cukrovar, kde bude možné technologii využít také pro praní prádla. Mezi hlavní výhody patří nízká náročnost systému na provoz, vysoká efektivita a minimální provozní náklady.