Home
that saves energy and water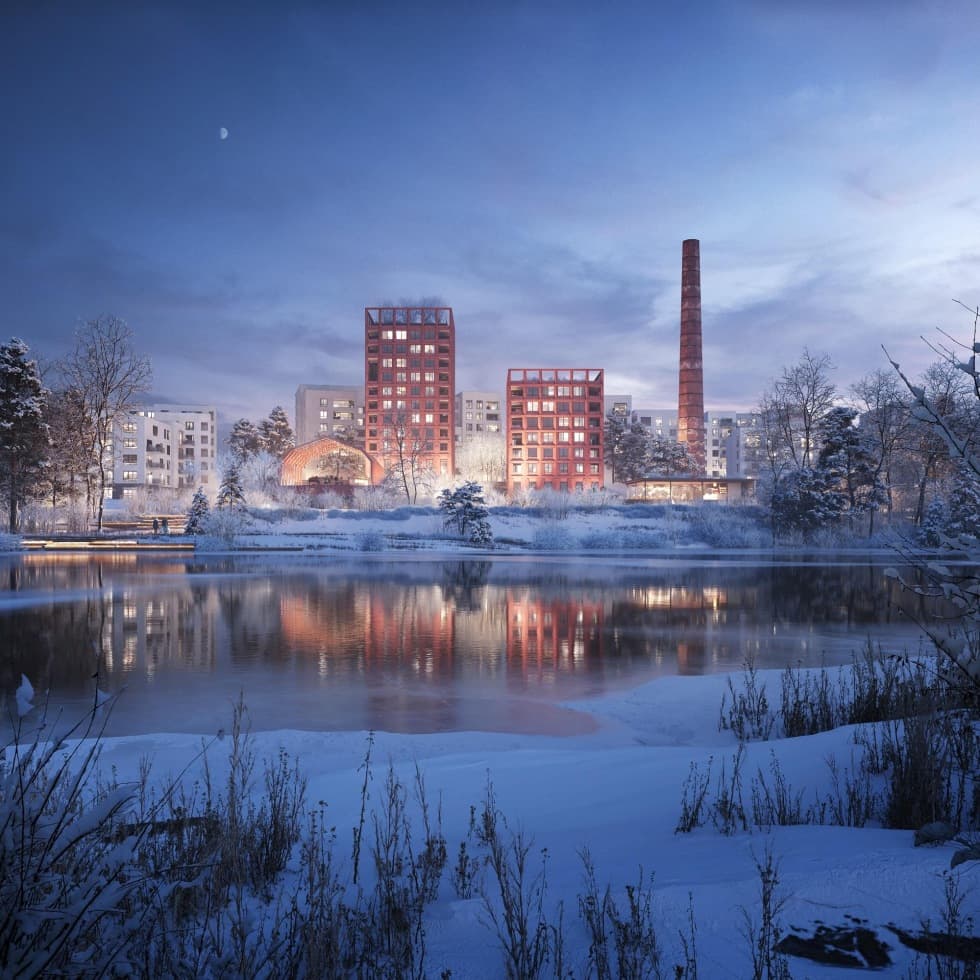 Sustainability in homes brings a pleasant benefit in form of cost-effeciency. Homes prepared by Skanska save energy, water, materials, and nurture people and nature. We help create a new housing culture within blue and green neighborhoods. We promote innovative technologies. We build homes for those who want to be prepared for the future.
Home cultures according to Skanska
We only have one home. In addition to the four walls, home encompasses the entire surrounding living space, many emotions, and stories large and small. All of these together form the basis of the local culture immediately surrounding us. Find out more about the journey towards a positive change in home cultures, as outlined by Skanska.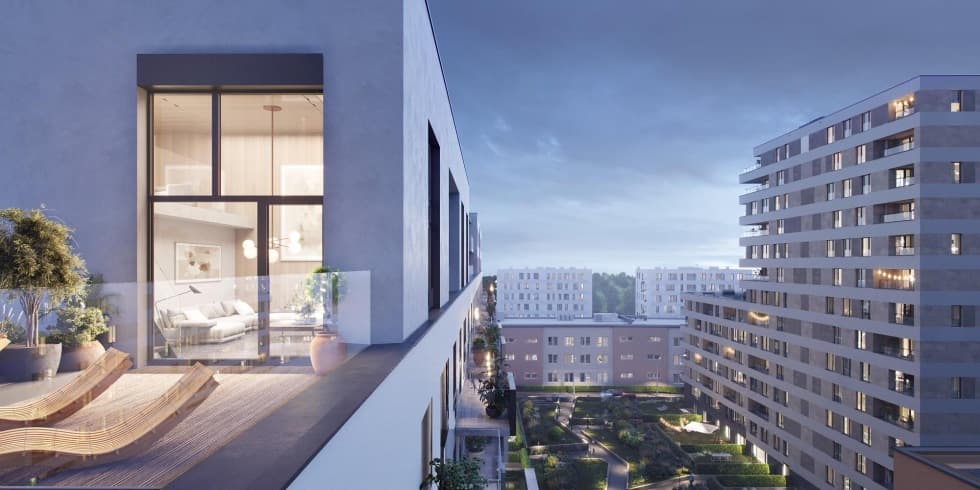 Skanska investuje přes jednu miliardu korun do výstavby třetího bytového domu ve druhé etapě projektu čtvrť Emila Kolbena. Jedná se o bytový dům Alfred, který vyroste na 11 tisících m2 se 179 bytovými jednotkami a jeho dokončení je plánováno na rok 2025. Budova je navržena dle přísných požadavků environmentální certifikace BREEAM a dosahuje velmi úsporné energetické náročnosti PENB – B. Vychází tak o čtvrtinu úsporněji a zároveň zde Skanska poprvé využije fotovoltaické panely.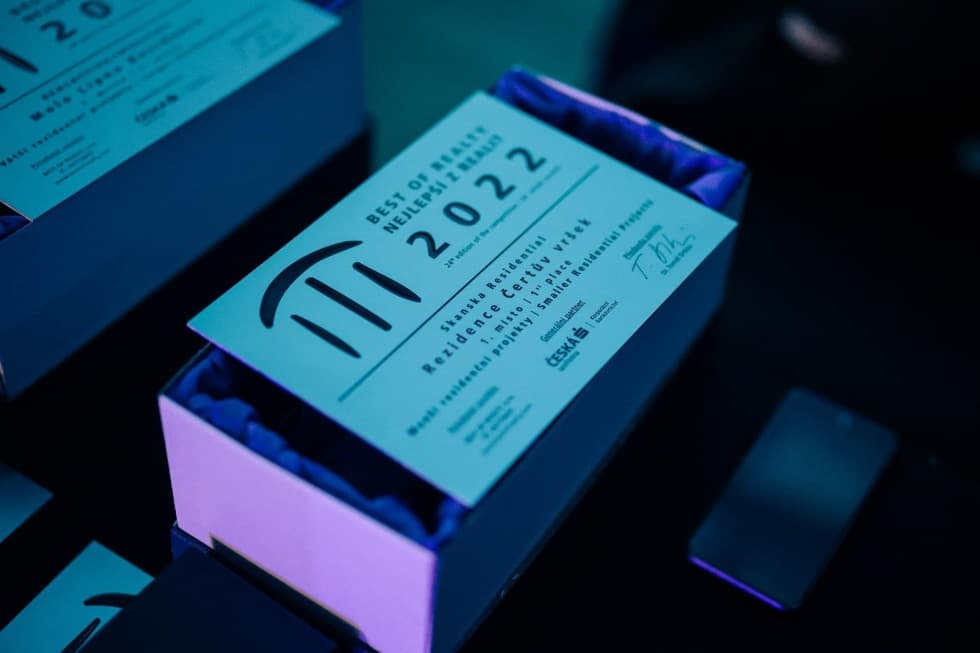 Soutěž Best of Realty — Nejlepší z realit oceňuje výjimečné projekty již od roku 1999 a v úterý 15. listopadu 2022 proběhlo slavnostní vyhlášení 24. ročníku. O letošních nejlepších projektech rozhodla devítičlenná odborná porota, v jejímž čele stál Tomáš Drtina, viceprezident Asociace pro rozvoj trhu nemovitostí (ARTN). Je nám potěšením, že v tradičně nejsilněji zastoupené kategorii rezidenčních projektů, zvítězila Rezidence Čertův vršek. Porotci ocenili především vysokou míru využití inovativních technologií a materiálů šetrných k přírodě, zároveň také architekturu respektující okolní zástavbu a moderní řešení společných částí bytového domu.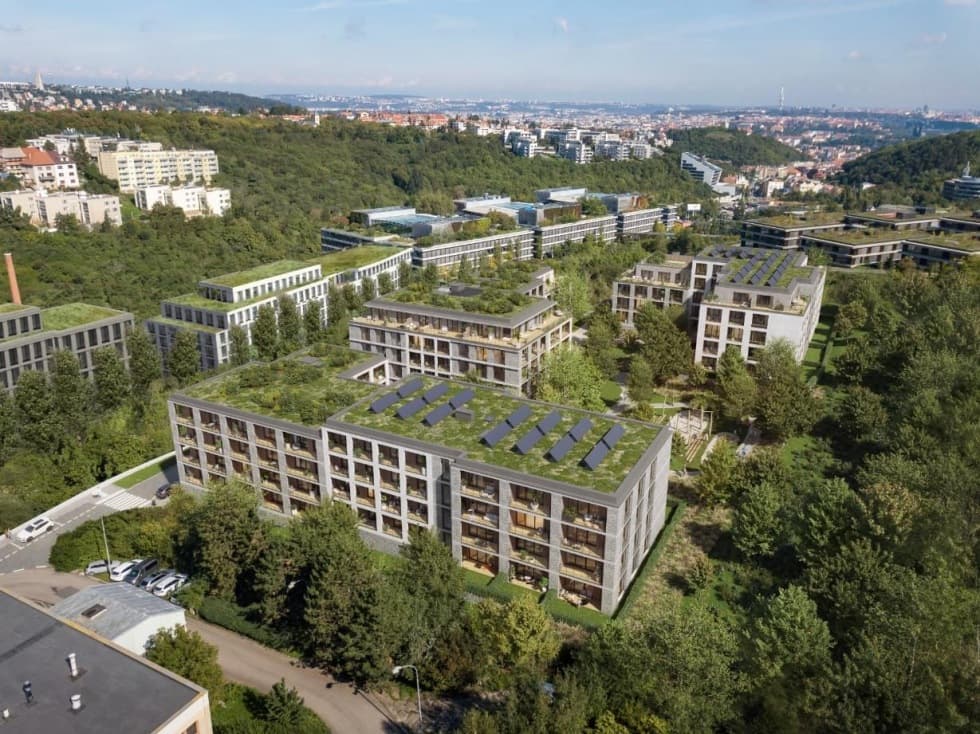 Skanska připravuje projekt s názvem Radlický Dřevák, který počítá s výstavbou doposud největšího bytového domu ze dřeva v České republice. Vyrůst má na brownfieldu v ulici Radlická v Praze 5. Za architektonickým návrhem stojí přední český ateliér Jakub Cígler Architekti, který navazuje na boom využití dřeva ve výstavbě v zahraničí. Cílem pilotního projektu je prokázat funkčnost nového materiálu v rezidenční výstavbě v podmínkách České republiky a ověřit jeho potenciál pro budoucí využití s cílem urychlení výstavby a redukce uhlíkové stopy. Následně Skanska plánuje v Radlicích využít dřevo také při výstavbě komerční budovy.