Retail Park Modřanský cukrovar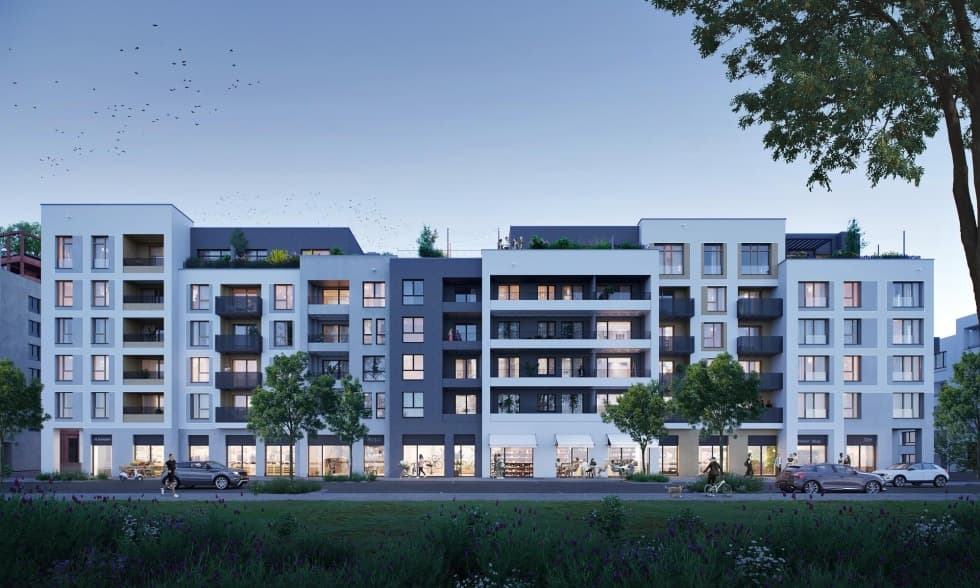 A new city district
= a new address
for your business
This new residential development with beautiful apartments, a spacious piazza and other important amenities will replace the abandoned brownfield where the former Modřany sugar refinery once stood.
The ground floors of the apartment buildings on Komořanská street and the piazza, which will be home to architecturally distinctive buildings with premium apartments, will provide up to 5,000 m2 of commercial space for shops, services, bistros and restaurants, including a supermarket.
The project was designed by renowned studio Chybik+Kristof Architects & Urban Designers.
The architects and investor intend to create high-quality, modern and sustainable housing as well as to make use of the potential for a new subcenter for Modřany with a lively piazza, green parks, riverside and a wide array of activities in the area.
It will center around a spacious piazza lined with plane trees, shops and restaurants. Other planned amenities include a new nursery school (preschool) and docking point for water sports. The public spaces around the development will put a new focus on natural features, water and community life.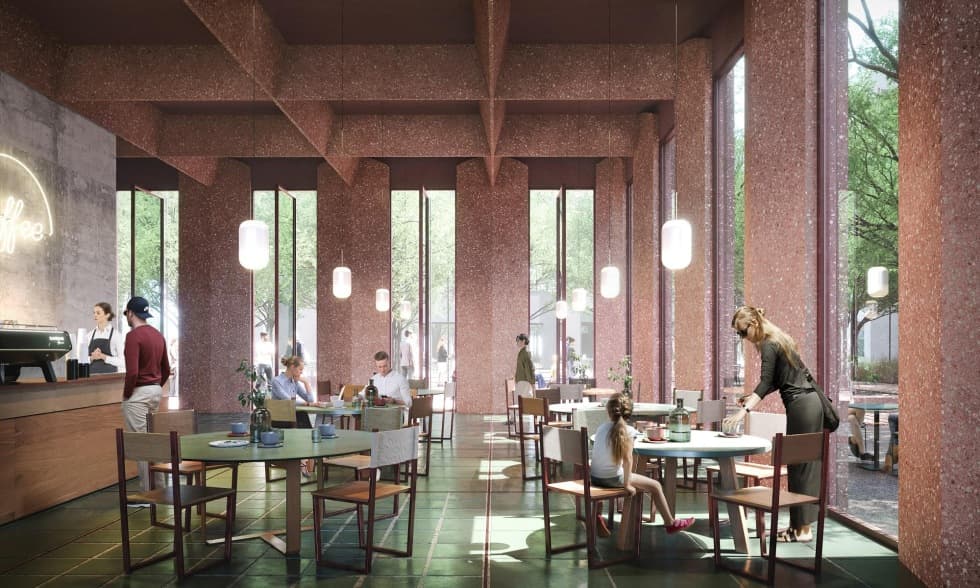 6 phases
nearly 800 new apartments
5000 m2 of shops, restaurants and services
Phase 1:
2 buildings: A, B
112 apartments
7 commercial units
Phase 2:
1 building: C
126 apartments
6 commercial units
Commercial units Modřanský cukrovar
Available
Under negotiation