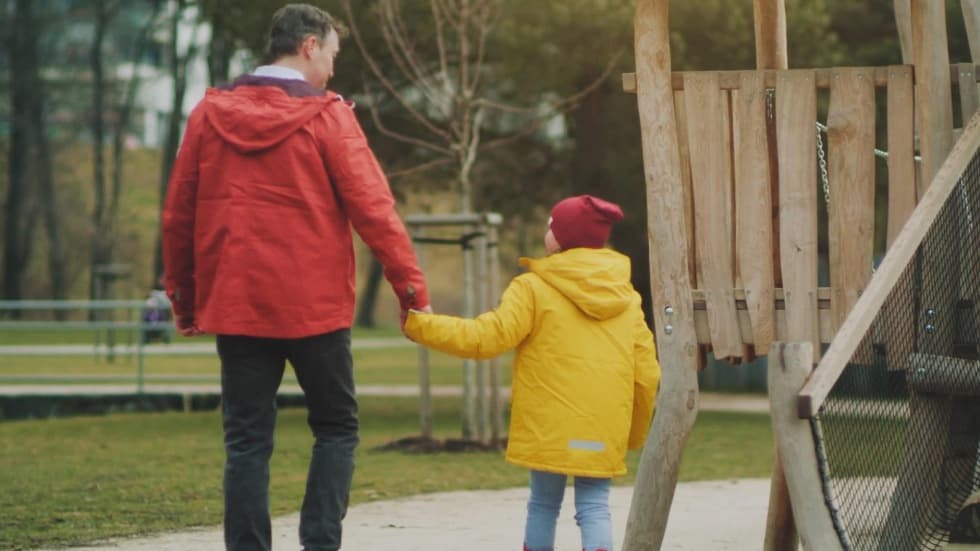 As an international residential developer we take full responsibility for creating an environment in which people can live fully and naturally and bring up the next generation. An environment that can positively affect home cultures does not reside inside the four walls of apartments, but spreads into the spaces between buildings, neighborhoods, and literally across the whole planet.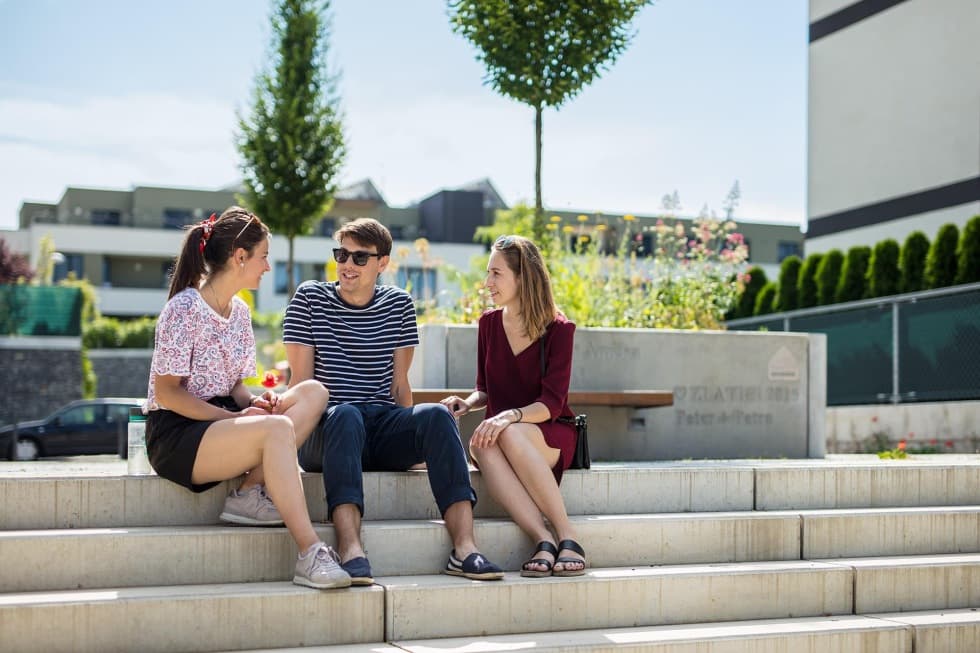 The community culture in the new developments is significantly influenced by the quality of relationships between neighbors.
Cities are evolving
like living organisms
And their importance for our lives has been constantly growing. At the beginning of the 19th century, only 3% of the population lived in cities, while today cities house more than half of all the world's population, and by 2050 this number could be around 70%. Consequently, the form of urban housing must naturally also change in response to the transformation of society, historical events, changing architectural styles and, in recent decades, climate change as well.
During this period of dynamic growth, the work of town halls and developers takes on new significance for driving change and shaping the appearance of our cities.
Instead of lavish but isolated structures, we must endeavor to design buildings and public spaces that add value, maintain a respect for nature and contribute to local communities.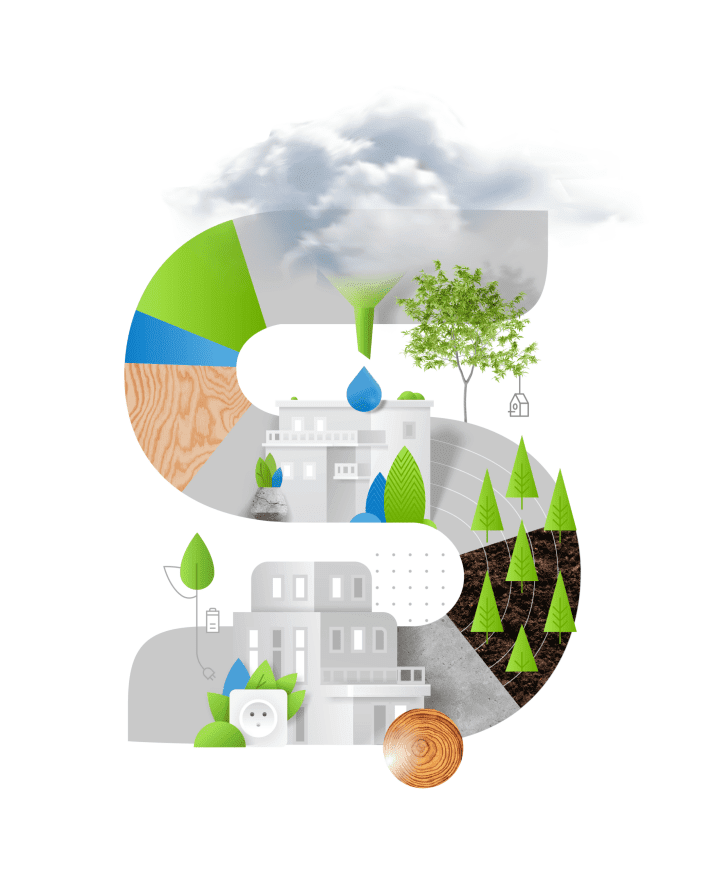 Home cultures
in new developments
In addition to good quality of life in apartments, new residential areas must cater for diverse and dynamic life between the buildings. As developers we have to look beyond the interiors to the surrounding areas where people can spend their free time. A home is not only four walls, but also the space around them.
New developments should show respect for the neighborhood and the inhabitants who lived here long before their arrival in the area, which will help newcomers incorporate seamlessly into their local communities.
Residential areas of the future must be designed and built with the utmost respect for natural resources so as to minimize or eliminate the burden on the environment during construction, and especially during their life cycle for many decades to come.
All this together with well-designed layouts, top quality materials and high standards of design and construction represents the lasting value of the owners' new homes.
Air recuperation

Inside all apartments, heat recovery plays a major role, which, in addition to thermal comfort, maintains a pleasant and healthy indoor climate through a constant supply of fresh air. With a heat recovery unit installed in your apartment, you use air energy to pre-heat the outdoor fresh air you bring into your apartment. With a heat recovery unit in your apartment, you may or may not have to open the windows and your home will always be freshly ventilated.
Architecture competitions

Renowned architects and major architectural studios, including chybik-kristof.com, jakubcigler.archi, jesticowhiles.com, ebmgroup.cz, 22:22 architects, and many others, are behind the design of our new residential districts. But we also welcome new studios with fresh approaches and perspectives on the world of construction. When developing new housing projects, we hold architectural competitions to help us get the best possible designs and solutions.
Art and artists

In cooperation with renowned artists, unique works of art are created in the vicinity of our apartment buildings, which complement the public spaces. Our competition MoCu ART.Cukrovar or Emil Kolben's Columns - see what we do to utilize art and cooperate with artists.
Bikesharing

Eco-mobility helps cities breathe better. That's why we support cycling through bikesharing as one of its forms. Through a dedicated partner, we support more than 50,000 bike rentals during the year, with users riding nearly 100,000 km. These journeys save over 10 tonnes of CO2, and this has the same environmental benefit that 455 mature trees provide annually.
Blue-green infrastructure

Blue-green infrastructure is an approach to urban planning that combines the use of water and green features to improve the resilience of urban areas to climate impacts. For new projects, we are already working with the concept of blue-green infrastructure, incorporating features that are able to process water from rainfall so that valuable liquid does not have to be discharged into storm drains. There are various wetlands, irrigation systems and permeable surfaces. We plant greenery around the project in the form of a park, gardens, green roofs, as well as vegetation along the streets. The green features reduce heat island effects, improve air quality and serve as a resting place.
Brownfields

When selecting land for development, we give preference to sites that have been used for housing or industrial purposes in the past. Instead of building on greenfield sites, we are bringing life back to proven but forgotten places. We also build temporary community spaces on brownfield sites, such as Cukrkandl or Colben Centre.
Certification: BREEAM

All residential projects are developed in accordance with the international environmental certification BREEAM. This is a renowned sustainable building methodology that evaluates the environmental friendliness of buildings and helps us build cost-effective residential neighbourhoods with significant water, energy and carbon footprint savings.
Certification: EPD, FSC, PEFC

We work to maintain superior quality and use only healthy and sustainable materials with EPD, FSC and PEFC certificates for the construction of new apartments. The materials used are environmentally friendly throughout their entire life cycle, and these certifications also guarantee that we source our materials responsibly. For example, all the wood we use in construction and housing is FSC or PEFC certified. This declares to us that it only comes from sustainably managed forests.
Certification: ISO
Charging stations for electric vehicles

Electromobility is an integral part of our future, which is why we prepare our projects for the future not only from the perspective of sustainable living, but also through the lens of future mobility. For maximum convenience, our garages include preparation for charging electric vehicles and we also install public fast charging stations in the vicinity of new buildings.
CO2 and new home carbon footprint

Globally, new construction is one of the major contributors to CO2 production. In residential construction, most of it comes from the actual use of the dwellings, in the form of energy consumption for heating, cooling and electrical equipment. To enable residents to reduce the carbon footprint of their housing, we track a Primary Energy Demand indicator that assesses the need for primary energy during the construction and needed for operation of the building. Through this model, more efficient planning and technology, we work to minimise the need for fossil fuels and contribute to climate protection and sustainable development. Our target is to produce carbon neutral residential projects by 2045.
Community gardens

To be able to grow something! In our projects we also think about passionate gardeners. In collaboration with our partner, Kokoza, we are creating community growing beds in our residential areas.
Community roof terraces

On the roofs of some of our projects you will find common equipped terraces. It's the extra space you get with your new home. Shared terraces are free of charge to use for all residents and are ideal for establishing good neighbourly relations.
Community workrooms

A shared workroom is an ideal space for DIY and unleashed creativity. We have placed one in the Park Cihelka project.
Cukrkandl and Colben Centre

Brownfields are a great place for community gatherings. In Modřany, we have placed a Cukrkandl space on one of them, where the sports and social life of the locals is vibrant. In the future, Cukrkandl will be transformed into a community café right on the site of the new Modřany Sugar Mill residential area. In Vysočany we have given life to the Colben Centre - a co-working and educational centre for Prague 9. It is fully mobile, so when we start building residential buildings on the brownfield site, Colben Centrum will simply move a few streets away.
Graffiti in new residential projects

Some of our projects permanently or temporarily revive the paintings of renowned Czech graffiti artists. Some of the best, Khoma and Kaer, have decorated the underground garage in the Gemma Residence project in Prague's Chodovec, or the walls of the Cukrkandl in Modřany.
Green roofs and roof gardens

The roof of the house, which is partially or completely planted with vegetation. It has a very positive effect on the local microclimate - it cleans and cools the air, supports biodiversity and also acts as thermal and acoustic insulation. In our projects we use both forms of vegetation - extensive and intensive. An extensive green roof usually consists of mosses and succulent plants that are easy to maintain and require minimal care. They are established on a thin and light layer of substrate. In contrast, an intensive green roof is deeper and allows for a variety of plant species, including small trees and flowers, creating a complex garden space on the roof of the building. It requires more maintenance and careful planning.
Green energy

As of 2020, all of our upcoming apartments will be equipped with green electricity - energy produced exclusively from renewable sources. We select its suppliers in tenders.
Healthy materials

The health of residents is our priority. We select only proven healthy materials with quality and sustainability certificates for standard furnishings.
Heat recovery from waste water and lifts

Heat recovery is not only used to circulate fresh air, but can also be used to heat water via waste water. How to do it? The cold water is first heated in insulated tubes with waste hot water, e.g. when draining the bath, then the energy from photothermal panels can be used and only at the very end it is heated with standard energy. And this is not the only clever solution for heat recovery, we also recover heat from lifts in a similar way.
LID Concept

A sustainable approach to water management is inherent in our blue-green infrastructure projects. The LID concept (Low Impact Development) is an exemplary indicator that we follow in all our projects. It declares in detail water conservation throughout the entire site.
Panelstories

You may recall our interactive exhibition that toured Prague twice a year, telling the story of green building, water and energy savings, biodiversity, recycling and safety.
Photovoltaic and photothermal panels

To save electricity, we install photovoltaic panels on the roofs of our projects, which provide sufficient energy for the operation of common areas and ventilation and, thanks to new legislation, cover part of the electricity consumption in individual apartments. In this way, we are working efficiently with renewable energy and contributing to CO₂ emission savings. On the roofs of our projects you will also find efficient photothermal panels that work with sun's radiation to preheat the hot water and thus save the boiler and considerable money.
Public participation

When developing a new residential quarters, we invite residents from around the future project and discuss with them right from the start what the new neighborhood should look like and what it should meet to bring value not only to the new residents, but also to the people who already live and work here. The views of the old residents are a valuable resource for our future planning and decision-making. We ran series of public participation meetings for the Michelske Bakery, Livo Homes in Satalice and Modřanský Cukrovar projects. Take a look at its story.
Rebetong

Skanska, in cooperation with ERC-Tech, holds a patent for the production of recycled concrete, which we create from construction rubble to replace 100% natural aggregates. We first used it with our residential project in Prague and today we use it in most of our resi projects, saving approximately 1 750 kg of aggregate for every m3 of concrete.
Recycled (grey) water management

Water recycling offers a unique solution for significant drinking water savings. More and more of our projects use purified water from bathroom sinks, bathtubs and showers to flush toilets in new homes. The water is purified by an ingenious device located in the basement of the building and pumped back into the toilet cisterns via our own distribution network. Although the purified water qualifies as non-potable water, long-term monitoring of its quality shows values almost as good as drinking water. This is also why it is also suitable for washing clothes in a washing machine. The numbers prove that this system makes a lot of sense. In just three years of using grey water, the Botanica project in Prague 5 has saved over 10 million litres of drinking water! Read on to find out how it works.
Smart home and smart house

You will find a number of smart elements in our apartment buildings. For example, the smart video phone, a handy assistant that allows residents to open the door using, for example, Face ID and create a QR access code for visitors. Along with the new home, we also offer the opportunity to use modern smart home features that can be controlled via a mobile app. This allows you to always set the most efficient heating mode for a given period and achieve maximum energy savings. In addition, sensors and sensors will alert you in time to possible breakdowns, which can save considerable financial and environmental savings.
Virtual reality VR360

The modern VR360 technology is the ideal tool for anyone whose idea of a new home requires more than strict commercial documentation. With VR360, you can walk through your selected apartments room by room and change the decors of floors, doors, tiles and cladding with simple controls. You can easily choose which furnishings best suit you. Virtual reality is available on our website or at the Skanska Home Centre.
Wash room for bikes, prams or muddy pet paws

In all our houses you will find a room for washing muddy bikes, prams or pets. This is a practical washroom with hot water supply, located in the basement of the apartment building and serves all residents.
Workout playgrounds

Outdoor sports facilities are designed for training in the fresh air. They provide space for a variety of physical activities such as weight training, stretching, weight training, and promote health, fitness and an active lifestyle for city residents. They are designed with different fitness levels in mind to serve a wide range of people, from beginners to advanced athletes.
We are here to define a home cultures.
Partners
Collaboration with enthusiasts, innovators and the best experts in its field move us forward.