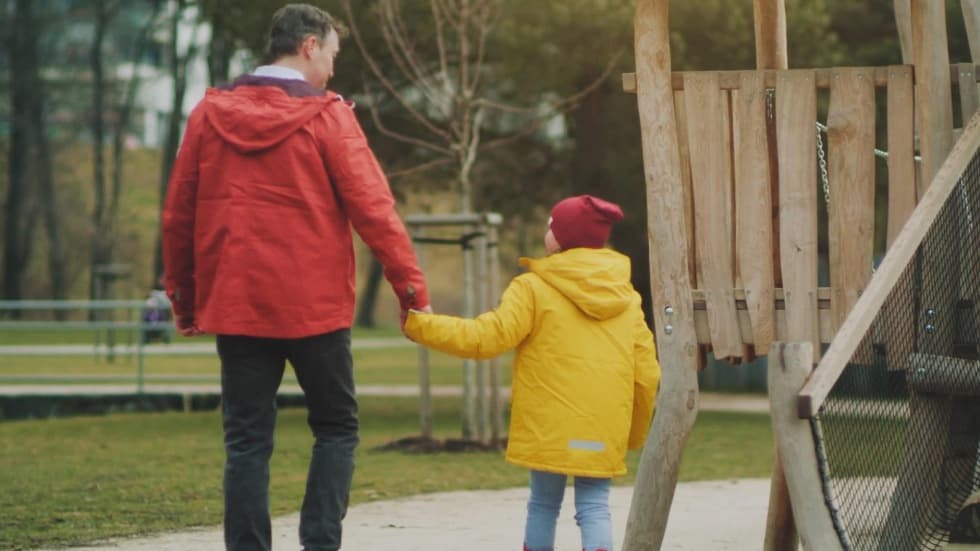 As an international residential developer we take full responsibility for creating an environment in which people can live fully and naturally and bring up the next generation. An environment that can positively affect home cultures does not reside inside the four walls of apartments, but spreads into the spaces between buildings, neighborhoods, and literally across the whole planet.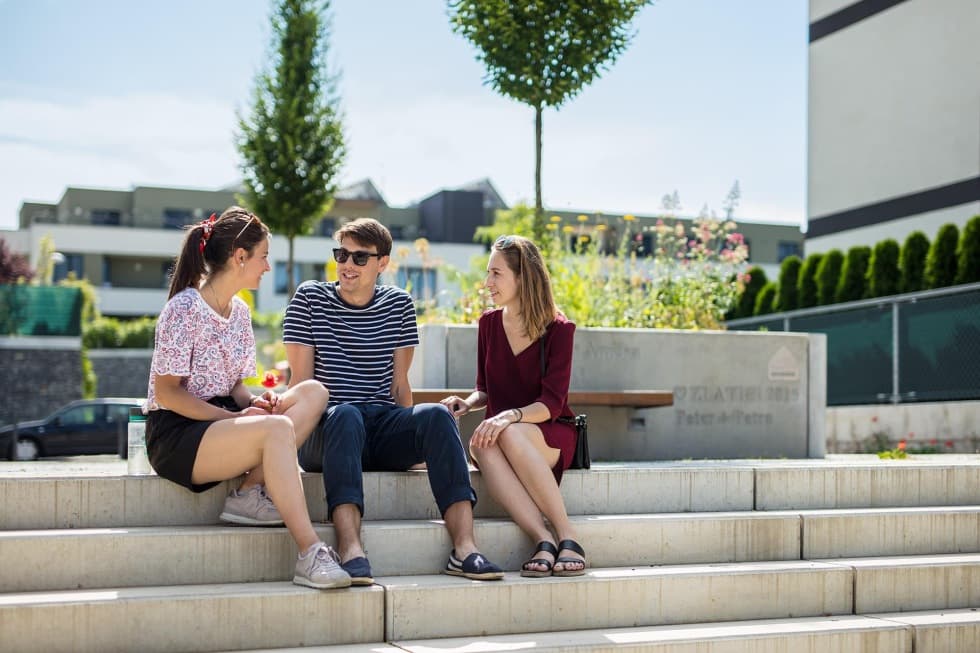 The community culture in the new developments is significantly influenced by the quality of relationships between neighbors.
Cities are evolving
like living organisms
And their importance for our lives has been constantly growing. At the beginning of the 19th century, only 3% of the population lived in cities, while today cities house more than half of all the world's population, and by 2050 this number could be around 70%. Consequently, the form of urban housing must naturally also change in response to the transformation of society, historical events, changing architectural styles and, in recent decades, climate change as well.
During this period of dynamic growth, the work of town halls and developers takes on new significance for driving change and shaping the appearance of our cities.
Instead of lavish but isolated structures, we must endeavor to design buildings and public spaces that add value, maintain a respect for nature and contribute to local communities.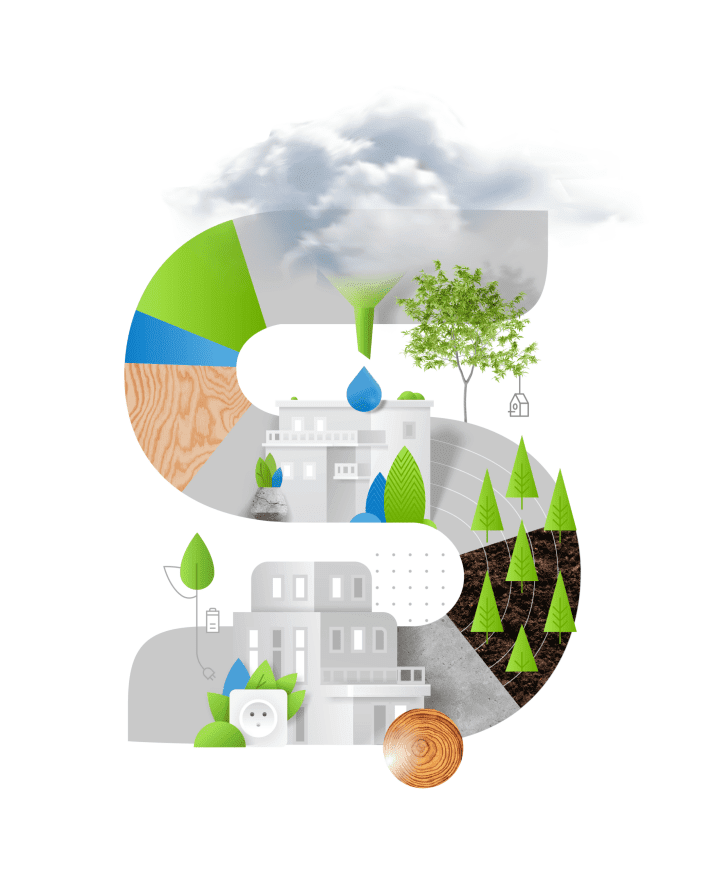 Home cultures
in new developments
In addition to good quality of life in apartments, new residential areas must cater for diverse and dynamic life between the buildings. As developers we have to look beyond the interiors to the surrounding areas where people can spend their free time. A home is not only four walls, but also the space around them.
New developments should show respect for the neighborhood and the inhabitants who lived here long before their arrival in the area, which will help newcomers incorporate seamlessly into their local communities.
Residential areas of the future must be designed and built with the utmost respect for natural resources so as to minimize or eliminate the burden on the environment during construction, and especially during their life cycle for many decades to come.
All this together with well-designed layouts, top quality materials and high standards of design and construction represents the lasting value of the owners' new homes.
The alphabet
of our solutions
Architects

Behind our buildings and homes, there are top architects and renowned studios such as chybik-kristof.com, jakubcigler.archi, jesticowhiles.com, ebmgroup.cz, 22:22 Architects and many more.
Art in public space

Home is not just the four walls of our apartment. We think about this when designing our homes. We put art installations from renowned artists to the vicinity of our apartment buildings, and thus add an extra value to the public space. See who we work with.
Bicycle stands for shared bicycles

Near our projects, we install bicycle stands for shared bicycles. We are a partner of shared cycling in Prague, in cooperation with NextBike.
Bike wash

In all our houses you will find a room for washing muddy bikes, prams or pet paws. The weather no longer limits you when moving outside and then coming back home!
Brownfield

When choosing land for construction, we prefer places that have been used for housing or industrial purposes in the past. Instead of building on greenfield sites, we return life to tried-and-tested but forgotten places.
BREEAM

We develop and build in accordance with BREEAM, world's leading sustainability assessment method for masterplanning projects, infrastructure and buildings.
Community barbecue

As an inhabitant of our home you do not have to go far for grilling delicacies with friends or neighbors. For this popular summer activity, we install a community barbecue near your home.
Community beds

How about growing something yummy! In our projects, we think of passionate gardeners. In cooperation with our partner, the Kokoza organization, we create community beds for cultivation just next door to our buildings.
Cukrkandl

We have made brownfield, on which the new Modřanský cukrovar project is growing, available for community meetings. Under the distinctive name Sugar Candy. Today, the sports and social life of the locals runs briskly here. In the future, a new unique district Modřanský cukrovar will be built here.
FSC

All wood that we use in construction and in apartments is a holder of the FSC or PEFC quality and sustainability certificate. We hereby declare responsible sourcing of materials.
Graffiti

Some of our buildings are enlivened by wall paintings by renowned Czech artists. Some of the best, Khoma and Kaer, decorated the underground garages in the Gemma Residence project in Chodovec, Prague, or exterior walls at Cukrkandl in Modřany.
Green energy

Since 2020, all our apartments are handed over with green electricity - energy produced exclusively from renewable sources.
Green roof

The roof partially or completely planted with vegetation has a very positive effect on the local microclimate - it cleans and cools the air, supports biodiversity and also acts as thermal and sound insulation. You can find them on most of our projects.
Grey water management

Solution that saves one quarter of drinking water in each household. In our projects, we use purified water from bathroom sinks, bathtubs and showers for flushing toilets.
Healthy materials

Our clients' health is our priority. We select only proven healthy materials with proven quality and sustainability certificates for the standard equipment of flats.
Charging stations

Electromobility is the drive of our future. We equip our projects with shared charging stations for electric cars - for your comfort and a contribution to nature.
Panelstories

An interactive exhibition that tells the story of green building, water and energy saving, biodiversity, recycling and safety.
Park

We actively participate in creating green parks by our buildings. Green is the future of cities! We build new parks with playgrounds and sports fields, relaxation zones and elements to support urban wildlife. See what such a park can look like.
PEFC

All wood that we use in construction and in apartments is a holder of the FSC or PEFC quality and sustainability certificate. We hereby declare responsible sourcing of materials.
Playgrounds

Near our homes, we always find space for playful spaces and the joy of life of our little ones. After all, how valuable and long-term can childhood friendships be!
Public participation

When designing our projects, we do not forget about the people who already live in the area. We invite the local people, associations and city representatives to participate in the design phase.
Rainwater

Rainwater is a valuable fluid that we manage efficiently in all our projects. Thanks to it, the areas around our houses are fresh and green without wasting drinking water.
Rebetong

Skanska, in cooperation with ERC-Tech, holds a patent for the production of sustainable concrete produced from building rubble instead of stone or gravel. We already use this world unique material in all currently prepared residential projects.
Shared terrace

On the roofs of some of our projects you will find shared furnished terraces. For your relaxation, views and good neighborly relations.
Shared workshop

A shared workshop is an ideal space for DIY and unleashed creativity. We have placed one in the Park Cihelka project.
Solar panels

On the roofs of our projects you will find solar panels which, thanks to sunlight, preheat domestic hot water, thus saving the boiler and considerable money.
Storage of bicycles

Each of our houses has a room for safe storage of bicycles. From here it is a few steps to the bike and pram washer.
Virtual reality

We use virtual reality for all of our new residential projects for selected apartment layouts. You can see your dream apartment before you buy it.
Workout playgrounds

We know that outdoor exercising has a lot of benefits for our healht. That's why you will find outdoor sports and workout playgrounds in our projects.
We are here to define a home cultures.
Partners
Collaboration with enthusiasts, innovators and the best experts in its field move us forward.