Premium living
in Karlín
The fourth and final stage will conclude a successful project in Karlín, Prague. The residential area on the banks of the Vltava River will thus acquire its final appearance, including a relaxation courtyard with a water cascade.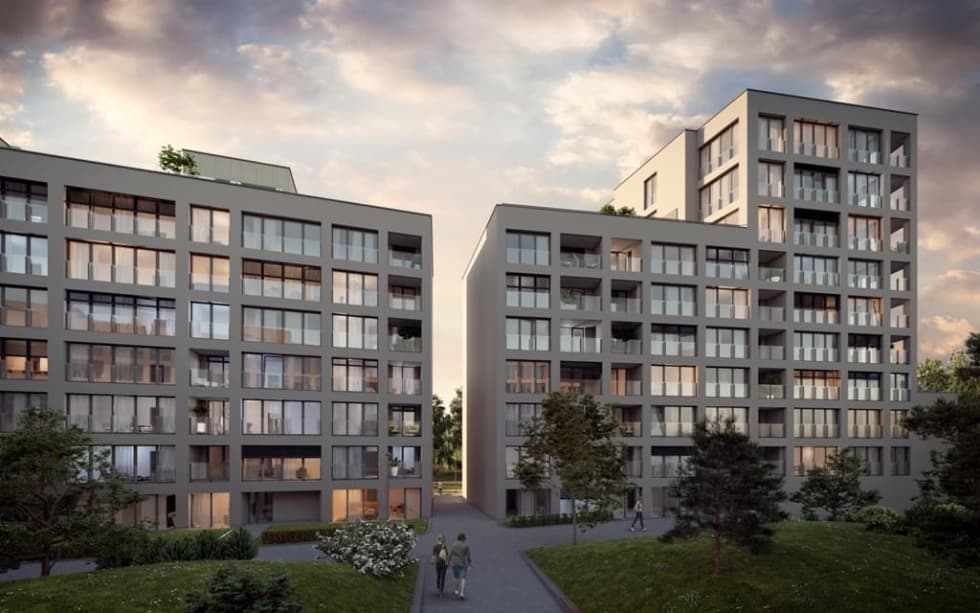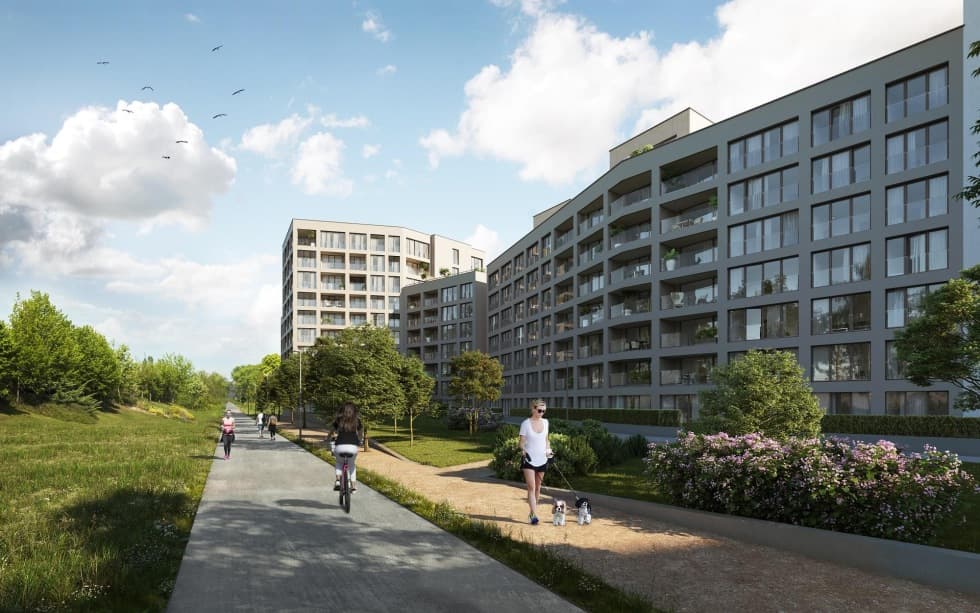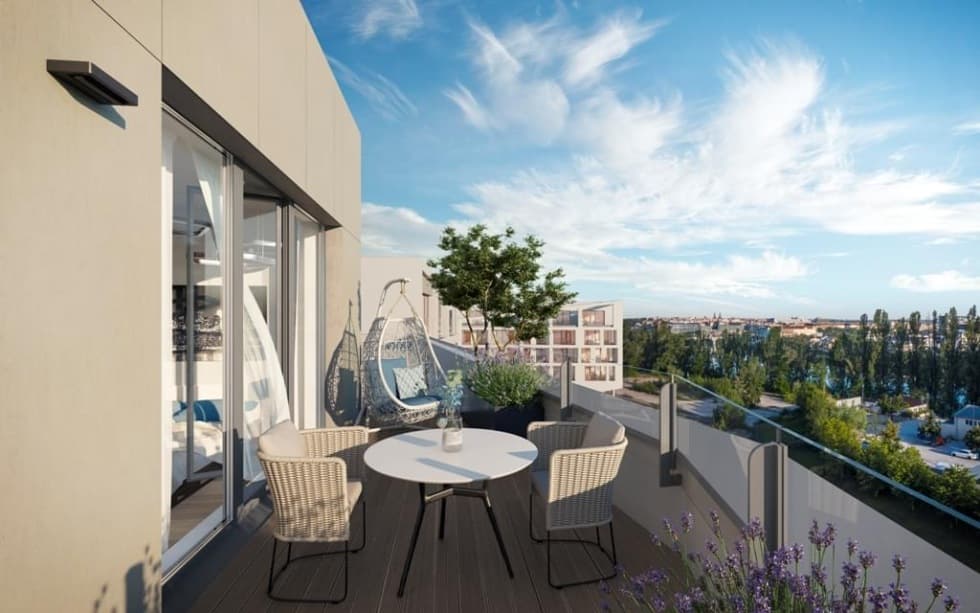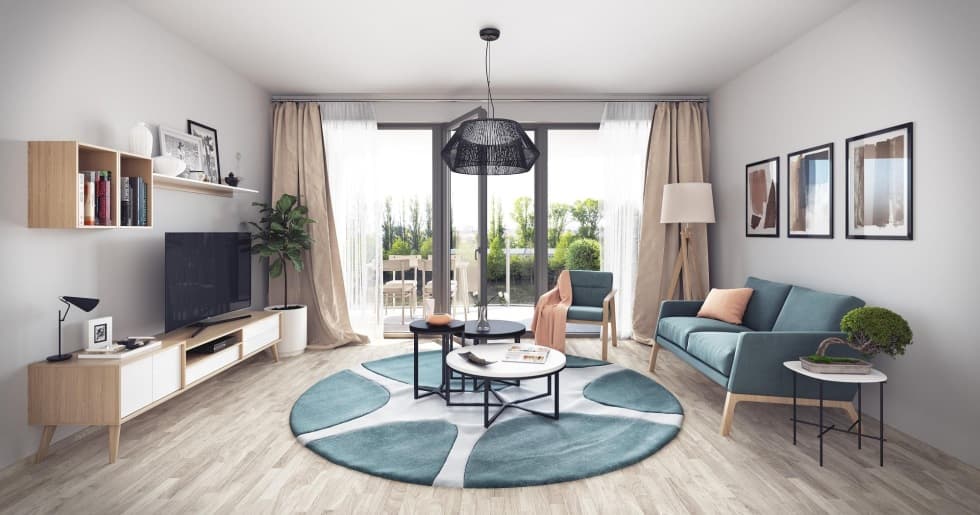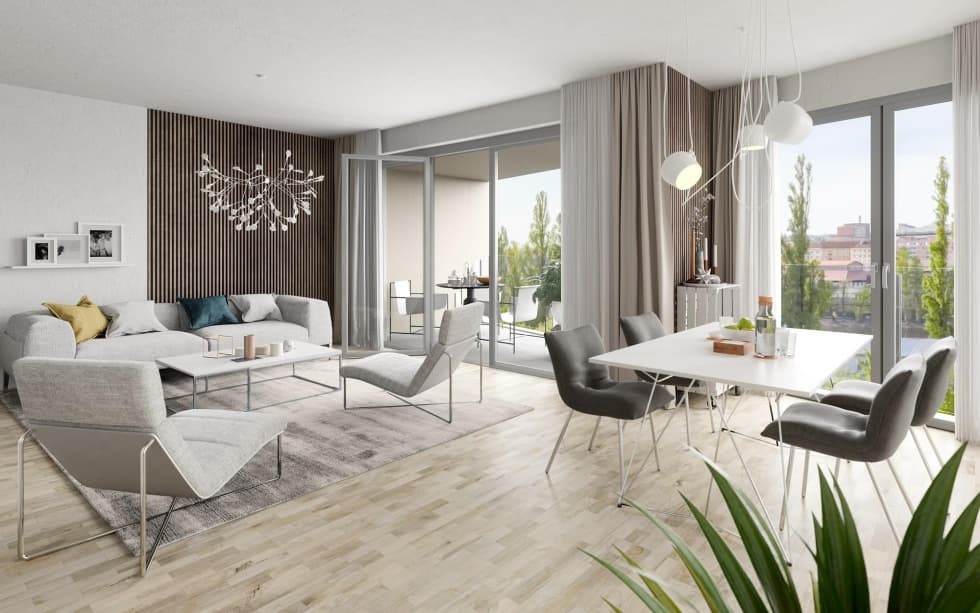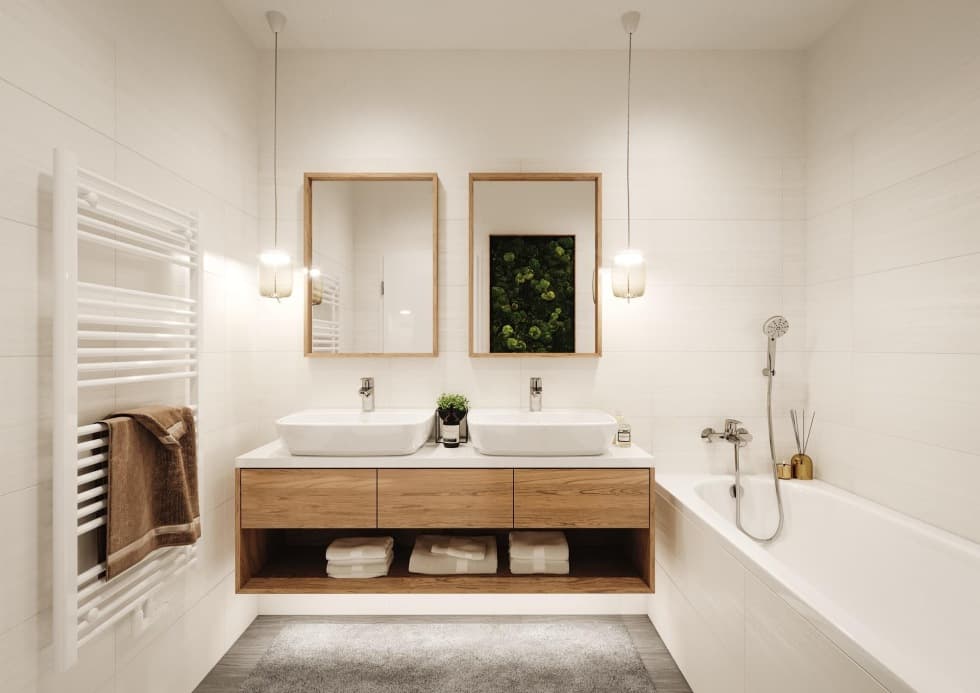 Benefits of living in Port Karolína 4
Sustainability
and health come first
The apartment building is prepared according to the international methodology BREEAM, which assesses the impact of the project on the environment and its overall sustainability. It thus has a whole range of technological solutions that will save future owners a significant part of energy and water costs.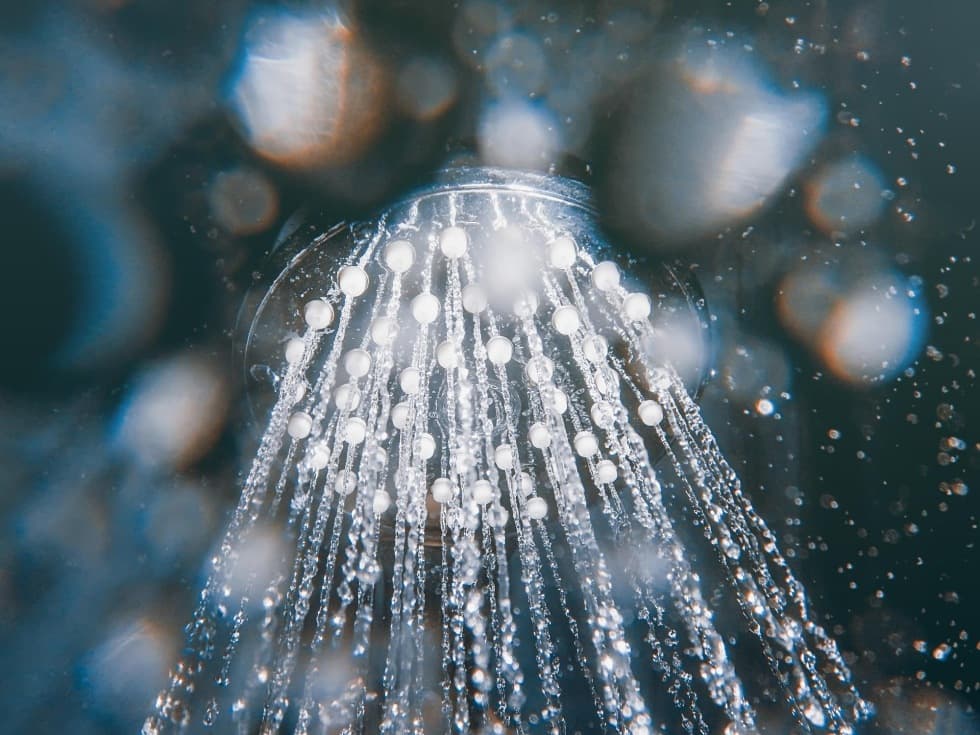 In the Port Karolína 4 project, we save water in several places. Households save a considerable amount of drinking water thanks to a combination of energy-saving fittings such as dual flushers, energy-saving washbasin faucets and shower heads.
Accumulated rainwater drained from the roof will be used to water the greenery around the house, on the front gardens and terraces. This brings further ecological and economic savings, and rainwater is also much more suitable for plants due to its chemical composition.
Milestones of the project
Construction start
January 2020
Inner plaster
August 2021
Walk through the whole apartment with our virtual tour to get a better idea of how your dream home might look.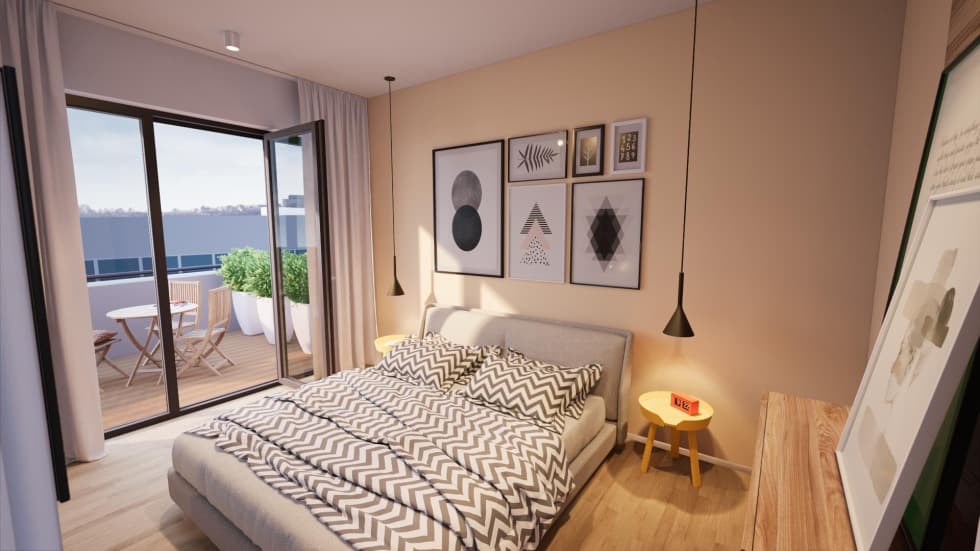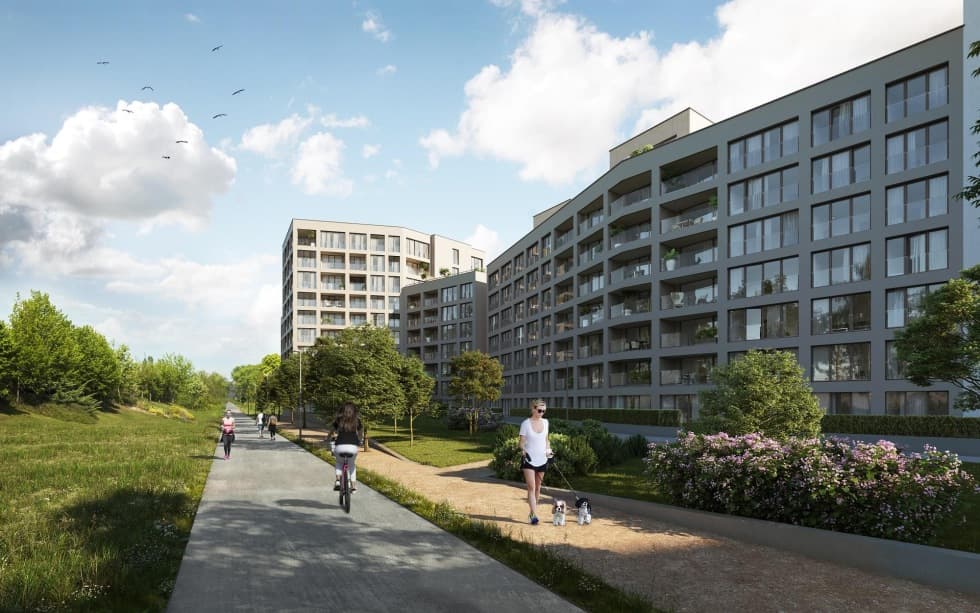 This formerly overlooked industrial area on the edge of Prague, known for the former barracks for military veterans and the first Prague gasworks, is quickly transforming into a showcase for contemporary world-class architecture thanks to new building projects. Top companies from the Czech Republic and around the world are moving into renovated industrial spaces, while shabby old corner shops are giving way to trendy bistros and coffee shops. Karlin is coming into its own and can rightfully be called one of the most coveted addresses in the city.
Download
all documents are in Czech
Energy performance certificates
Contracts
Project´s and equipment brochures
Visualization
Have questions?
Find your dream home with the help of one of our experienced real estate agents who will be happy to help you with everything.
Contact
our real estate agents