177 m2 of living space with unforgettable views
in a BREEAM-certified low-energy house
We offer the largest of 39 new apartments in a low-energy project in Libeň, Prague. In a building that has a water recycling system, photothermal panels, recuperation units and many other technologies for the highest comfort of your living.
The apartment is ready for completion according to your instructions. This will complement the premium standard of your new 5 rooms apartment with flooring and tiles from leading designer brands of your choice.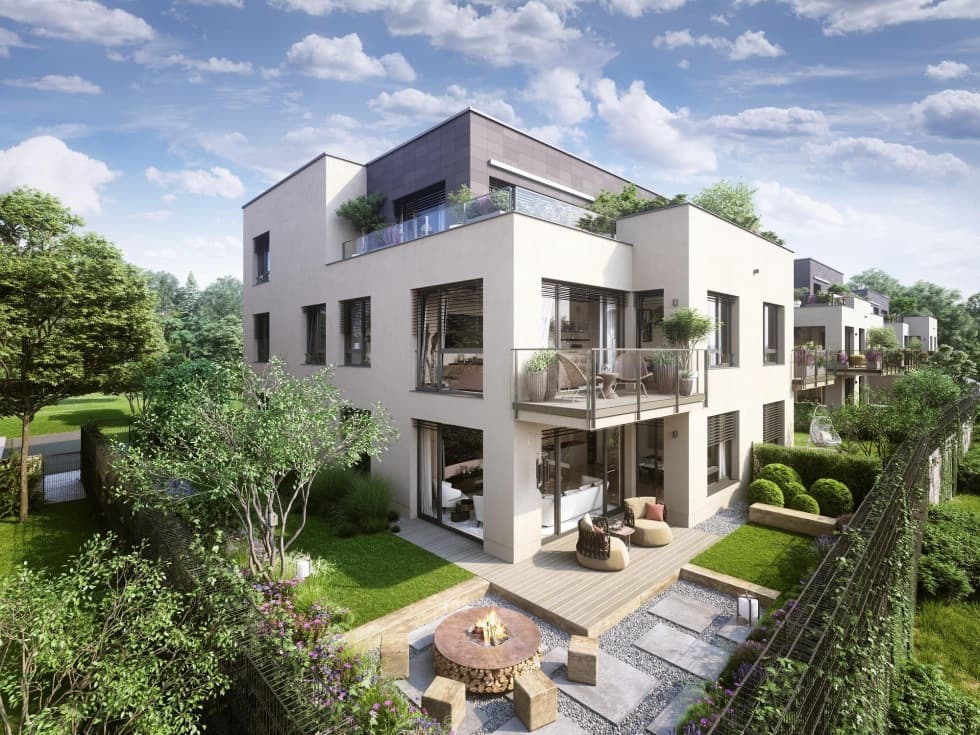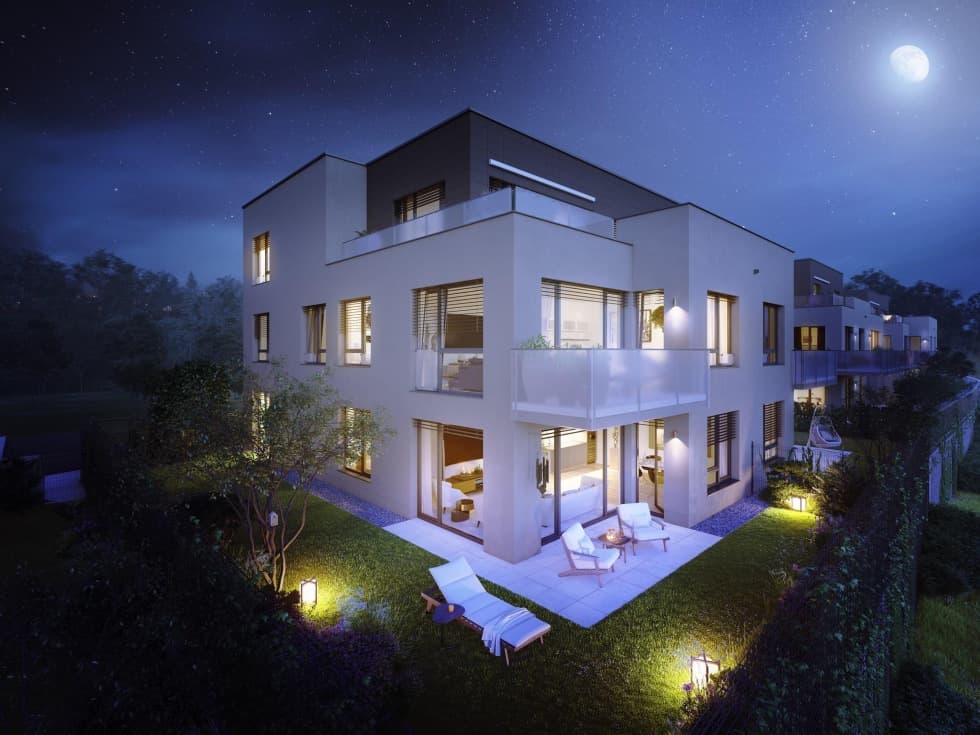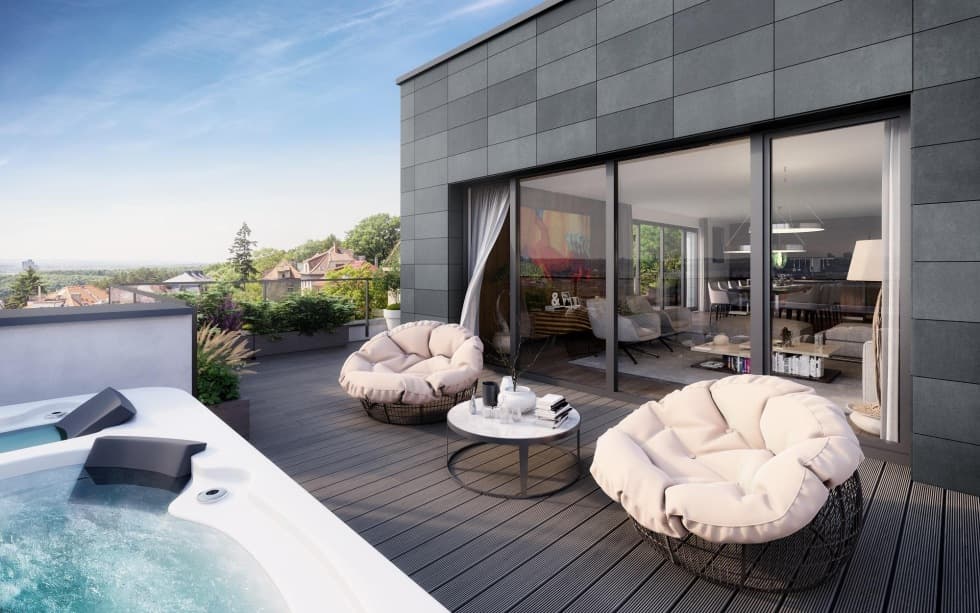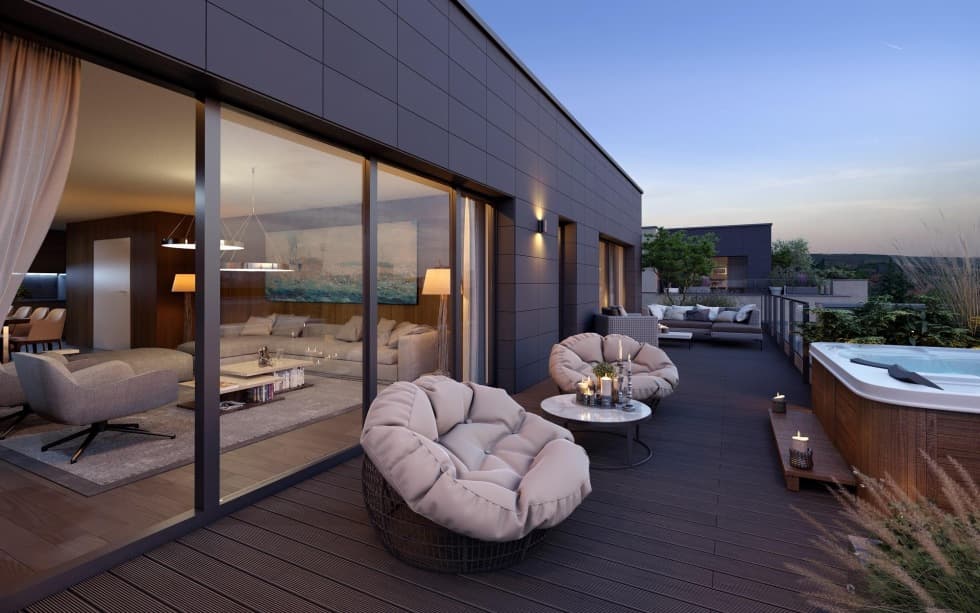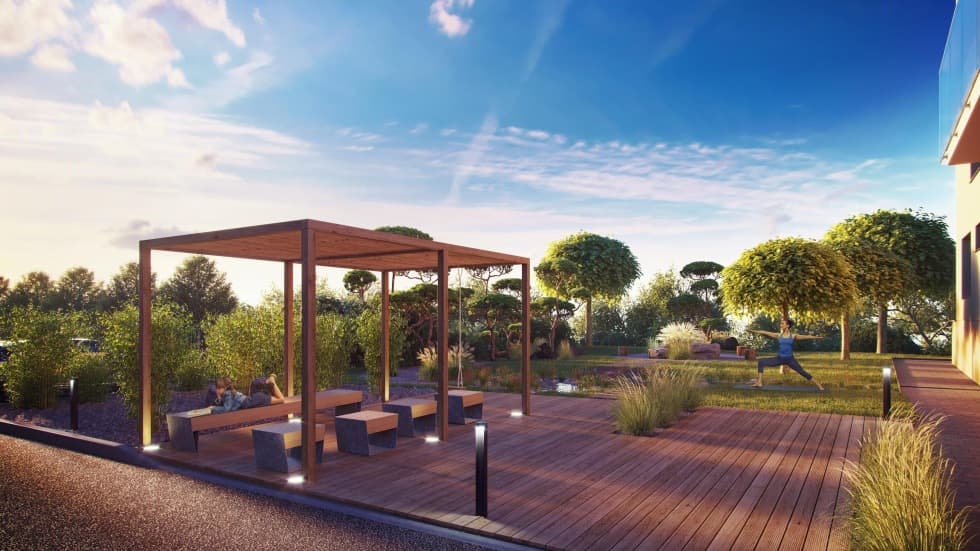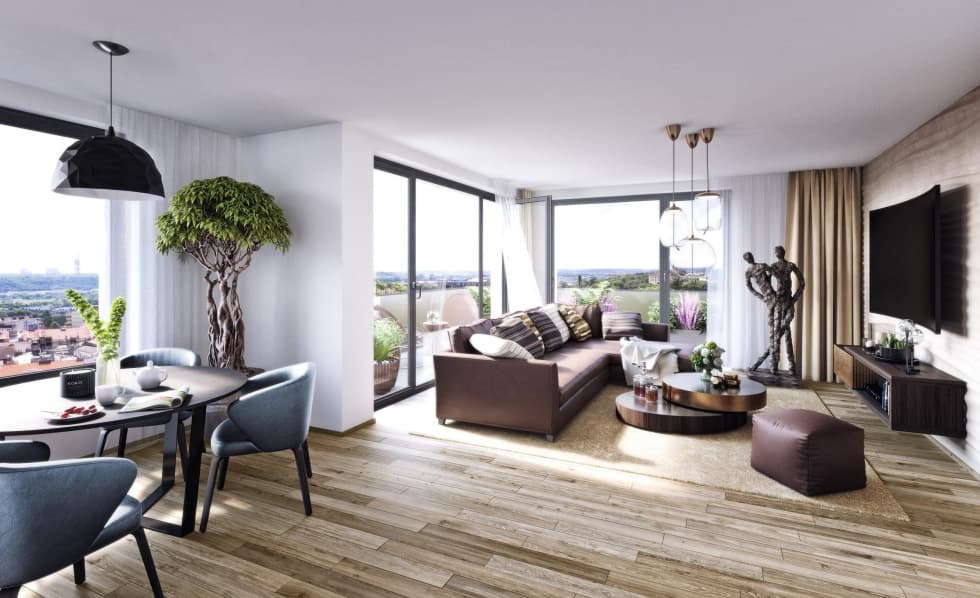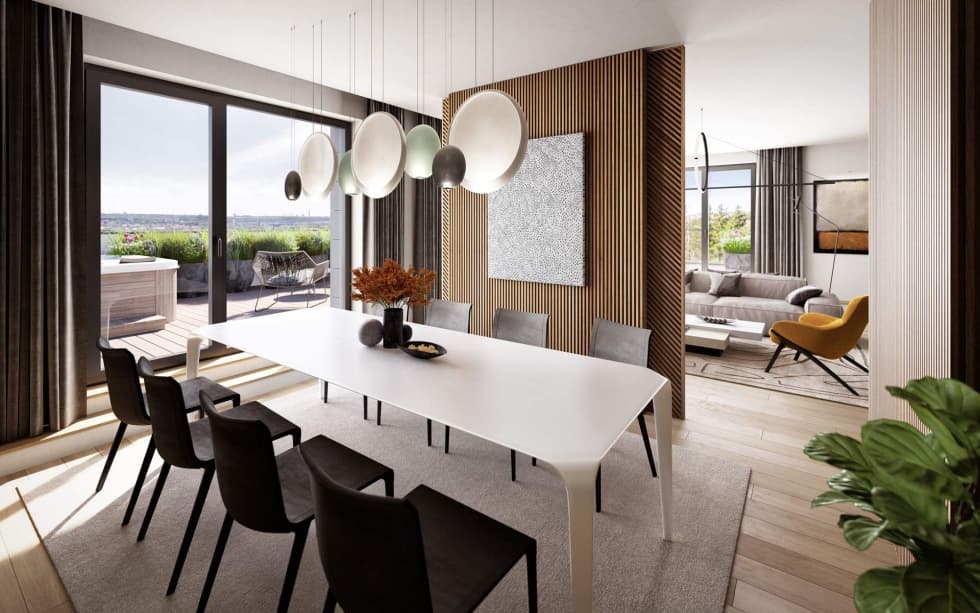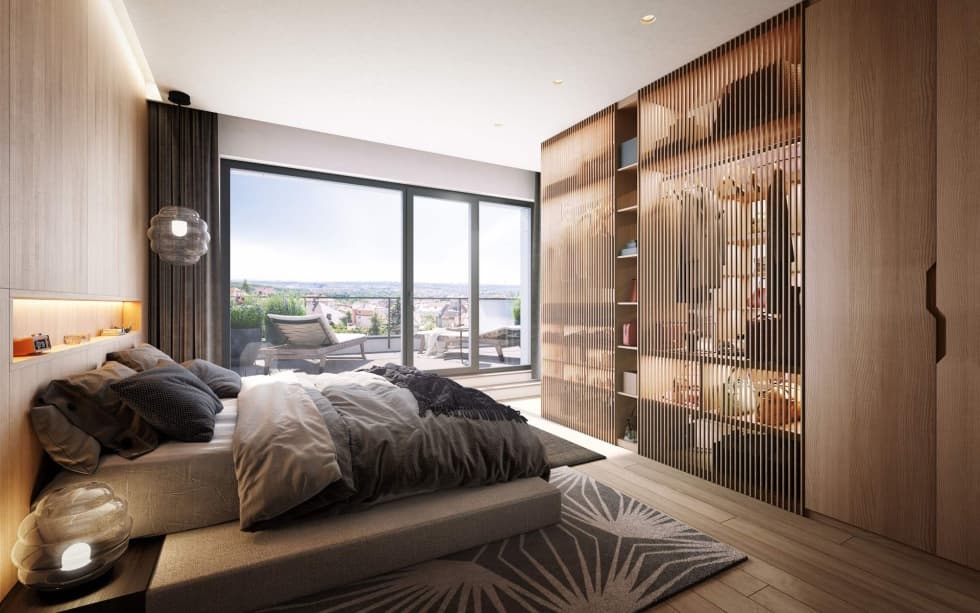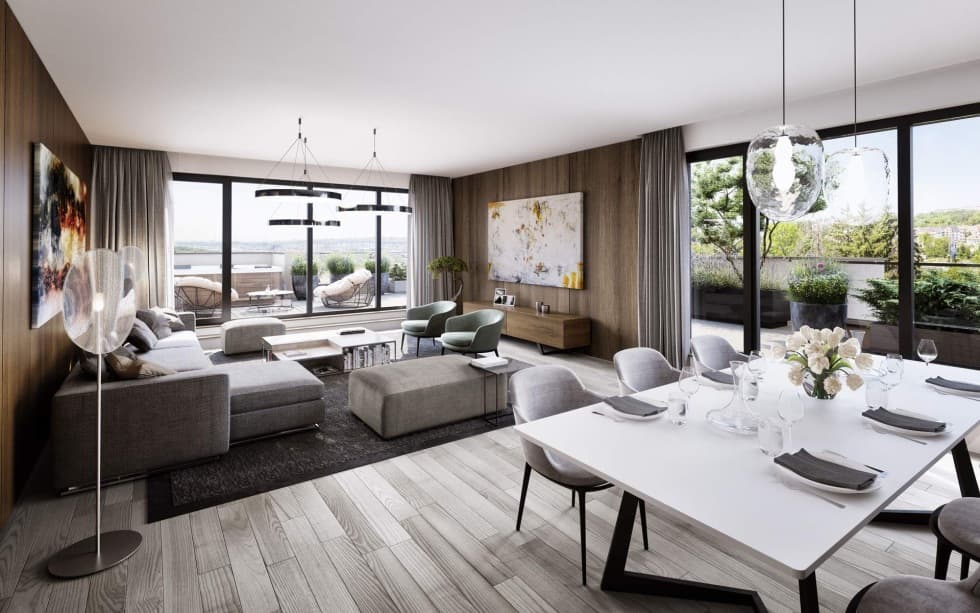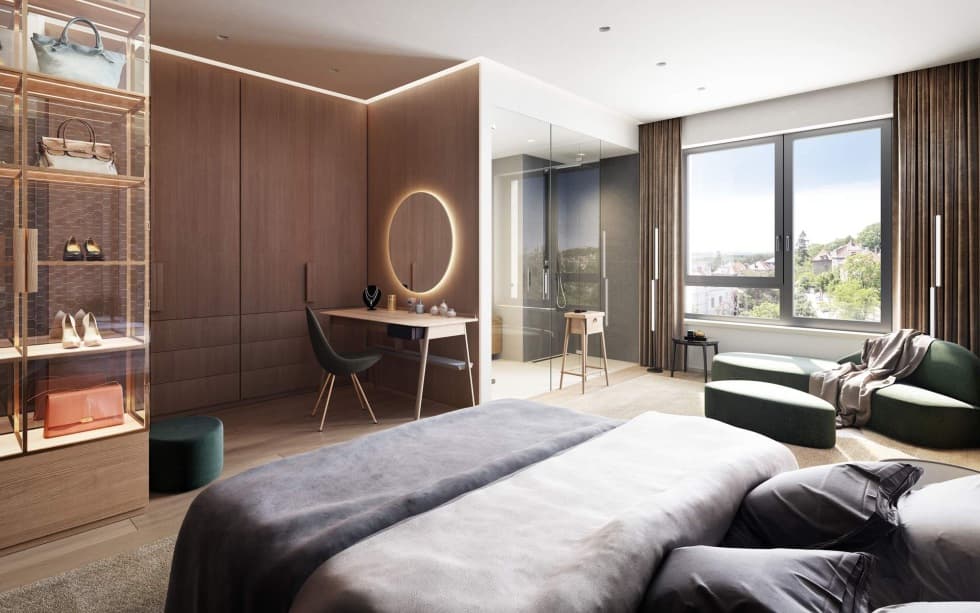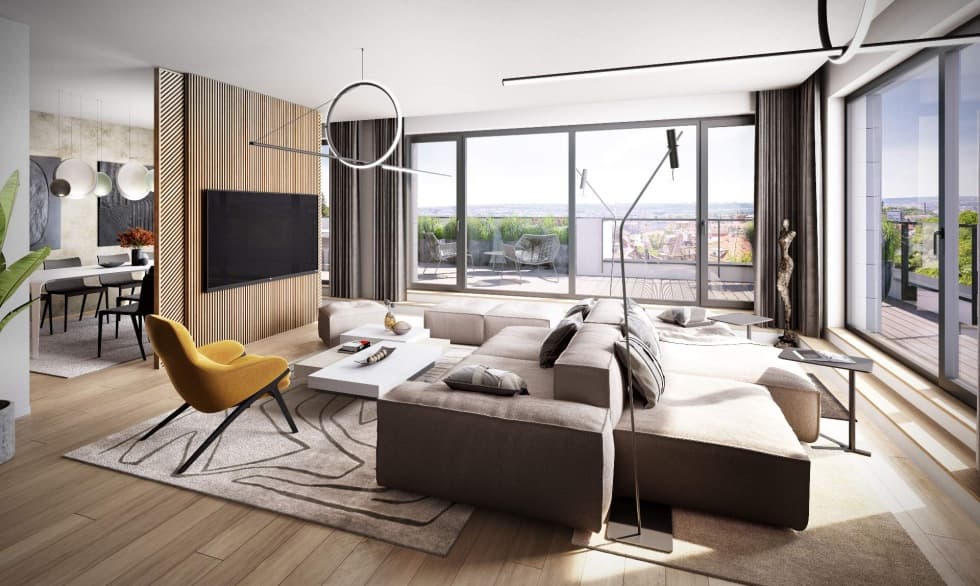 Benefits of living in Čertův vršek
Sustainability
and health come first
The apartment building is prepared according to the international methodology BREEAM, which assesses the impact of the project on the environment and its overall sustainability. It thus has a whole range of technological solutions that will save future owners a significant part of energy and water costs.
There is an accumulation tank installed in which rainwater will be collected, which will then be used to water the front gardens and shared gardens. The project also manages water in other ways - gray water is used to flush toilets, so users do not have to use valuable drinking water for flushing, but instead recycle water that has already been used in the home and then thoroughly cleaned.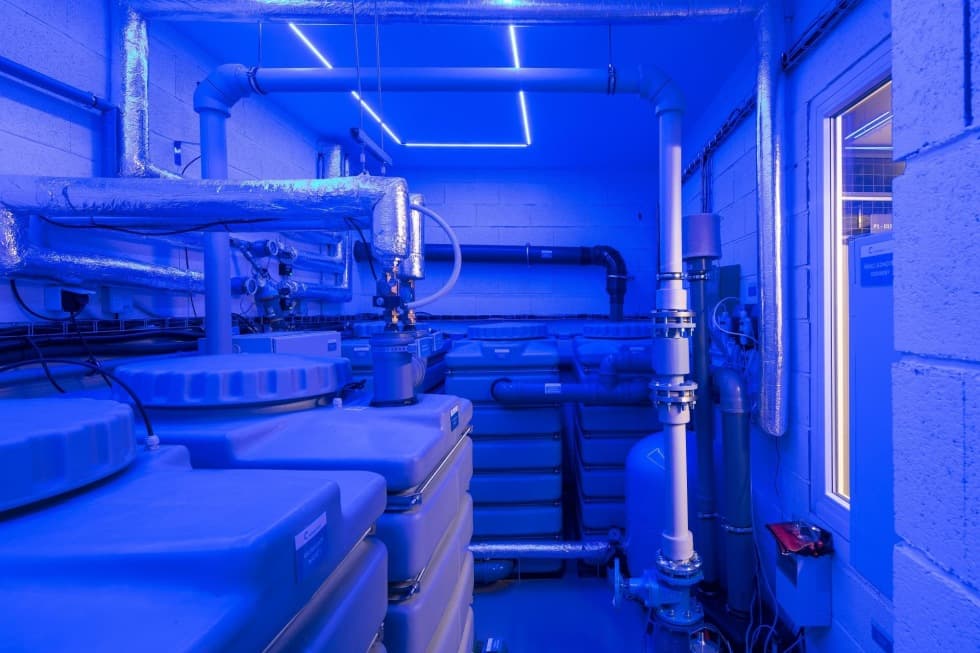 Čertův vršek is only the second development project with gray water on the Czech market. Unlike the Botanica K apartment building, in the case of Čertova vrška we do not consider connecting a backup source from the storage tank. We have verified that the production of gray water in an apartment building is sufficient even with an excess, and the water for rinsing does not need to be supplemented with rainwater.
Milestones of the project
Construction start
January 2020
Walk through the whole apartment with our virtual tour to get a better idea of how your dream home might look.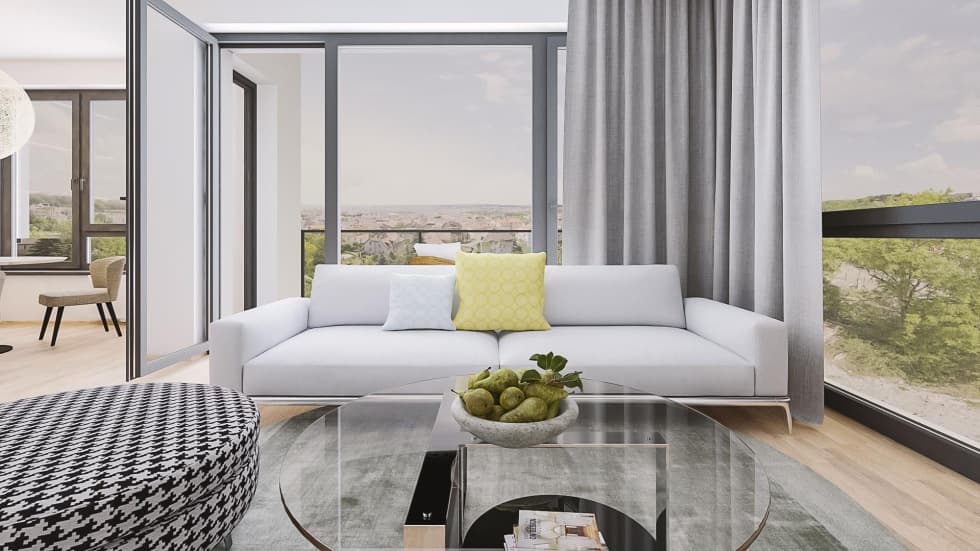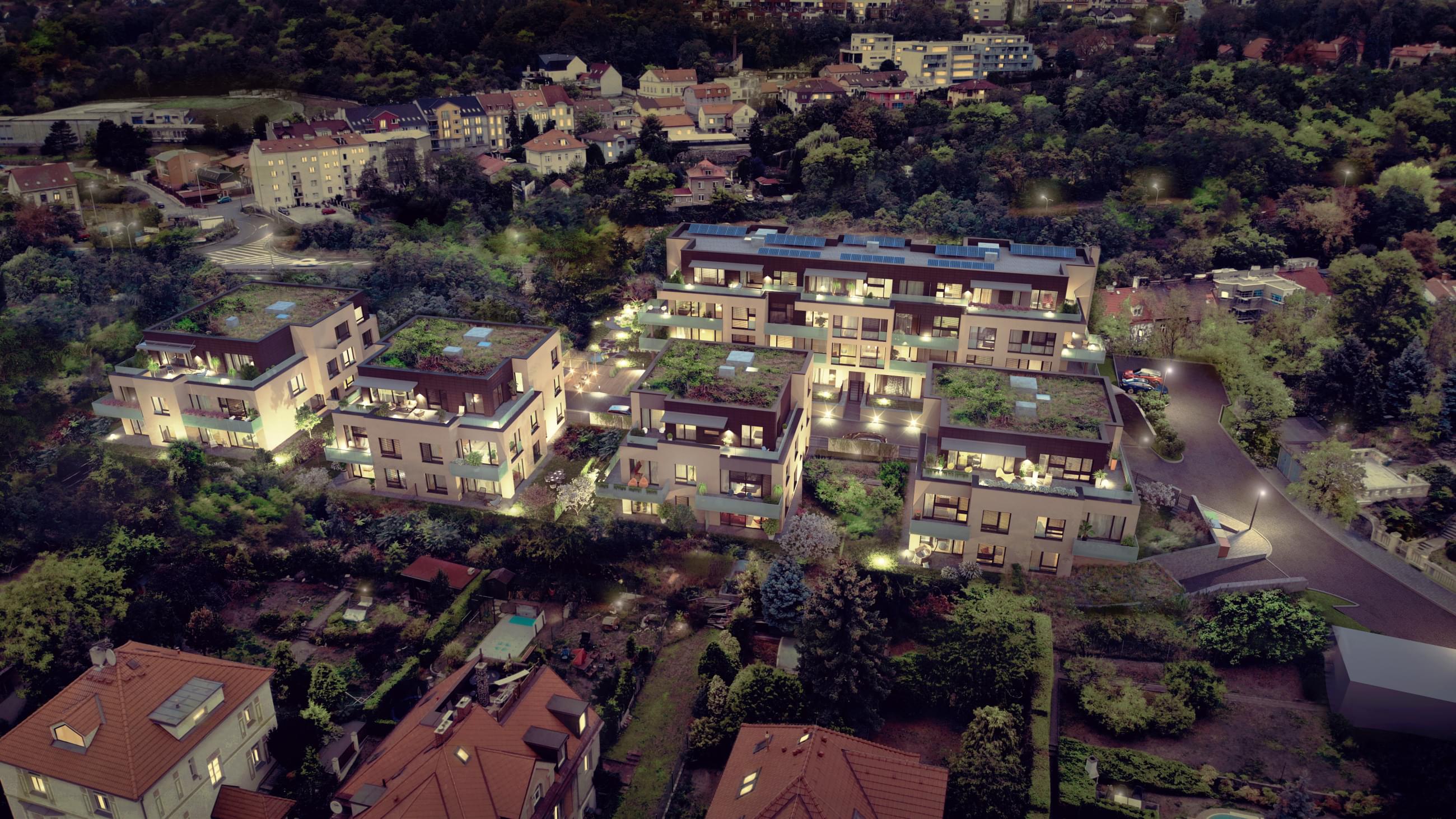 The origin of the name Libeň is often referred to at the root of the old Slavic word ljub - to love. Falling in love here is not really difficult. The specific atmosphere of remote village nooks, industrial monuments and First Republic residential districts has already enchanted many of the local patriots.
Čertův vršek will bear its own lead in the future. This is the first project in our country and probably in the world, whose foundations and partitions are partly made of Rebetong. This 100% recycled concrete, developed by the ERC-Tech and Skanska team, uses suitably processed building rubble instead of natural stone. Rebetong can also use brick crumb, a recycled product that has not yet been fully used in construction. At Čertův vršek, Rebetong covered the consumption of more than 15% of all concrete, which saved up to 800 tons of aggregate.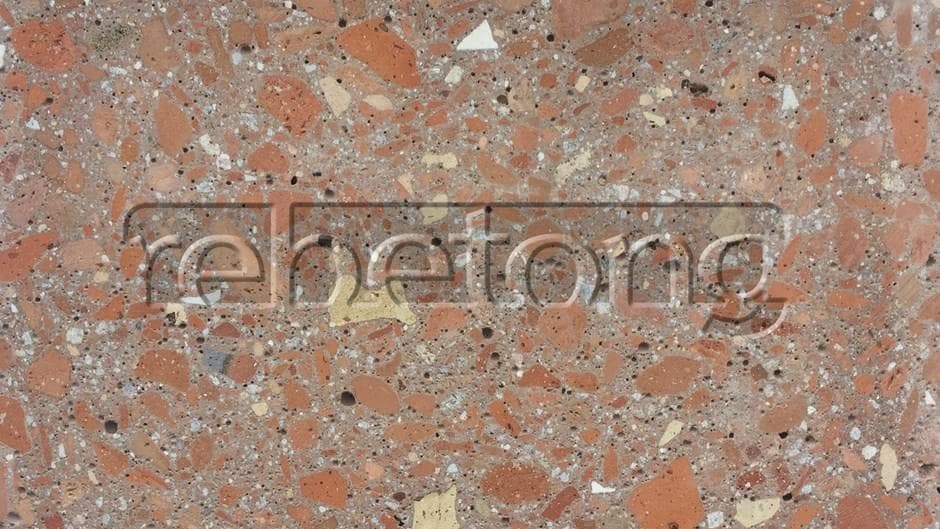 Download
all documents are in Czech
Energy performance certificates
Contracts
Project´s and equipment brochures
Visualization
Have questions?
Find your dream home with the help of one of our experienced real estate agents who will be happy to help you with everything.
Contact
our real estate agents