Welcome to the first blue-green neighborhood in Prague.
Modřanský cukrovar is the first residential neighborhood in the Czech Republic that carefully manages its water, greenery and home culture.
Sustainability runs through the entire development: its location on a brownfield site, recycled materials incorporated into the construction, and energy efficiency.
The apartments will be connected to green energy sources, with two water lines allowing a choice between drinking water and recycled water. The sun is also a valuable energy source and every drop of rainwater stays onsite.
Gallery
The visualizations below are only illustrative and show not only possible standards, but also possible client changes.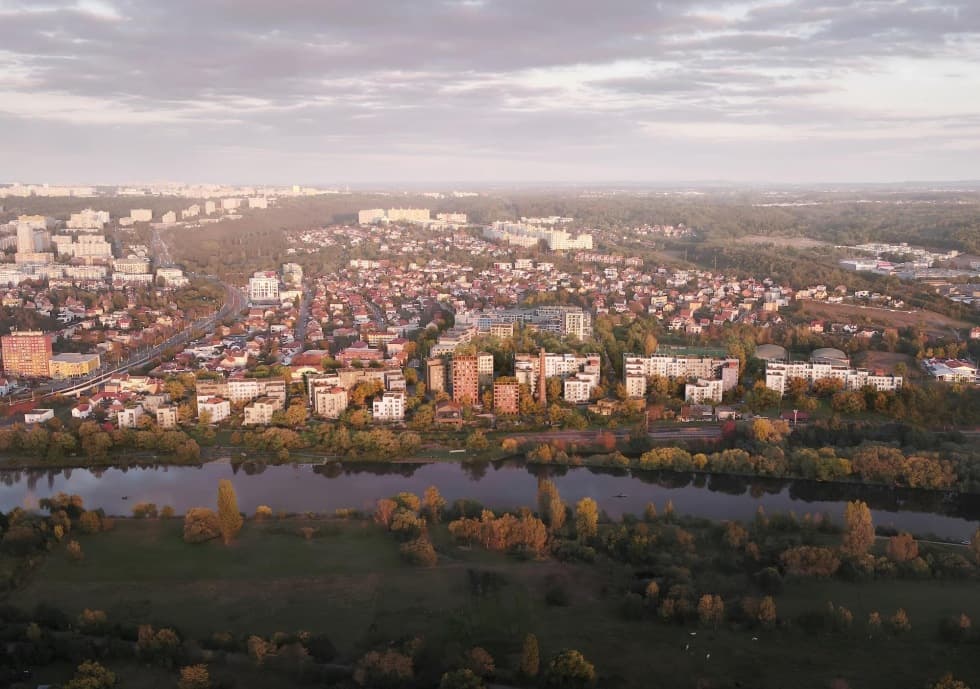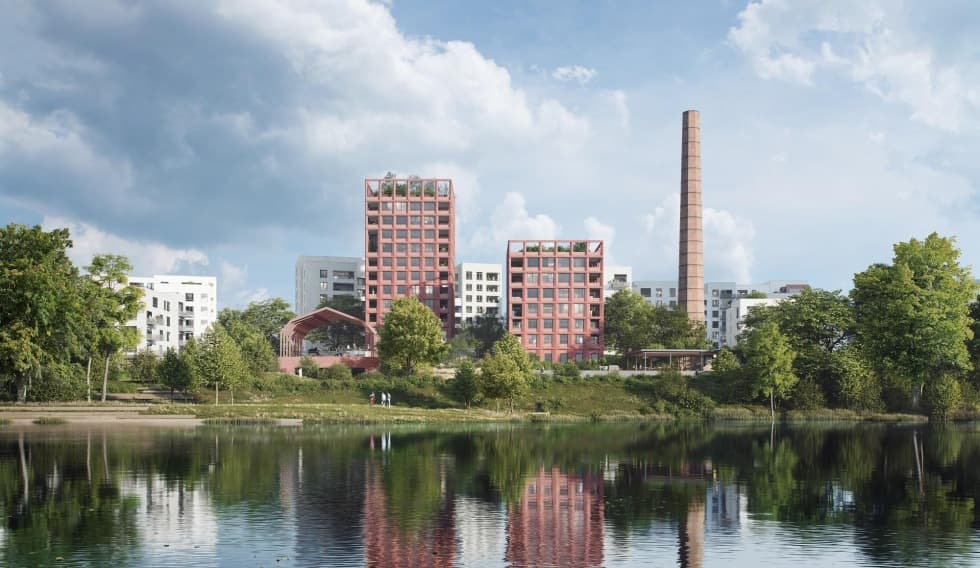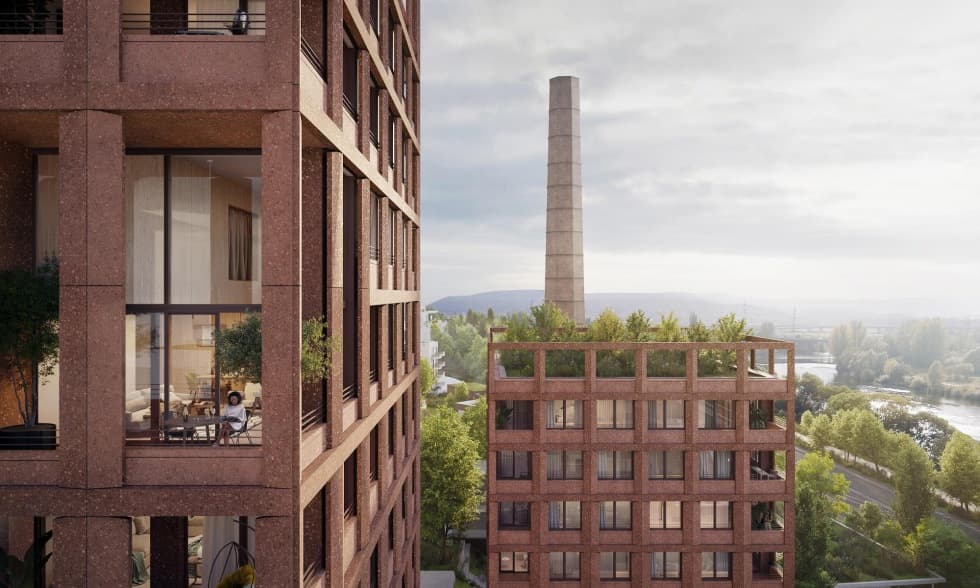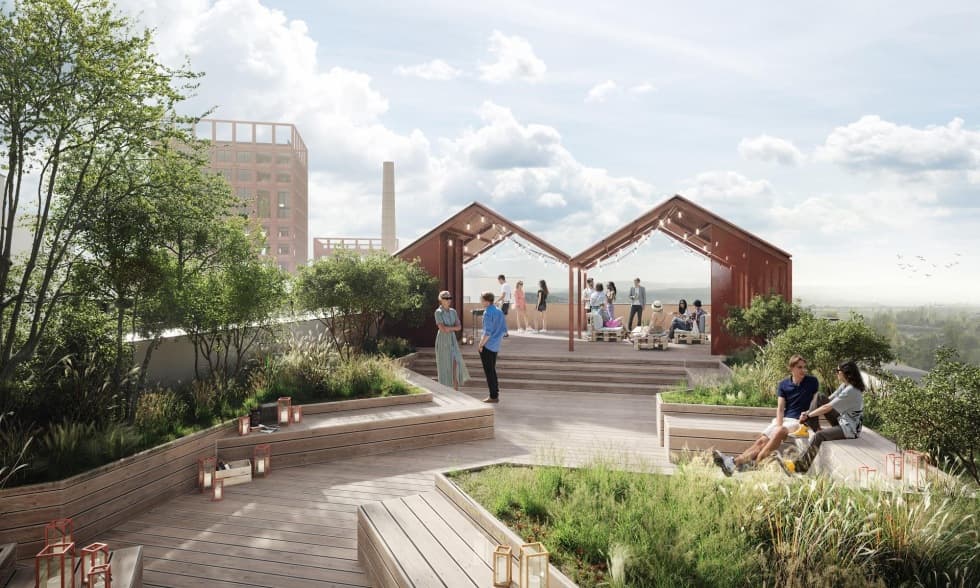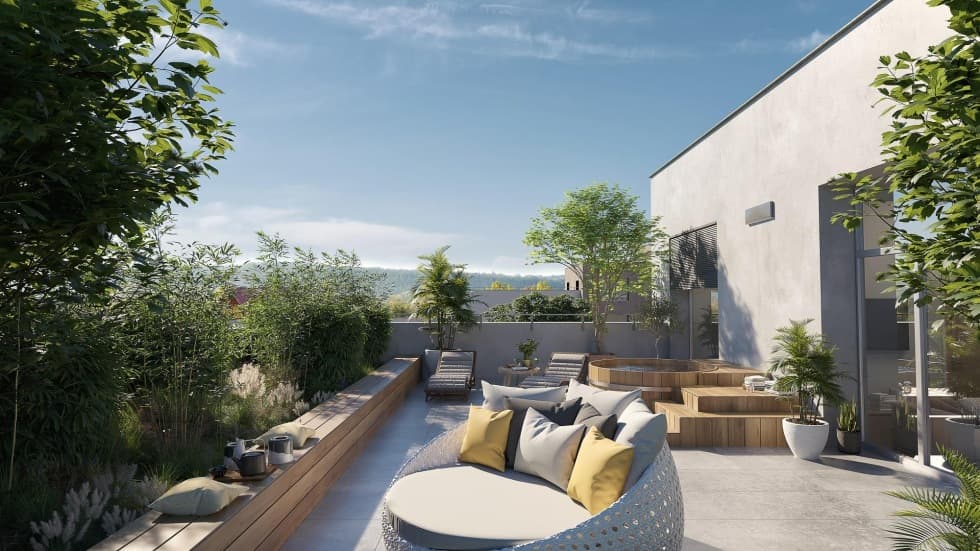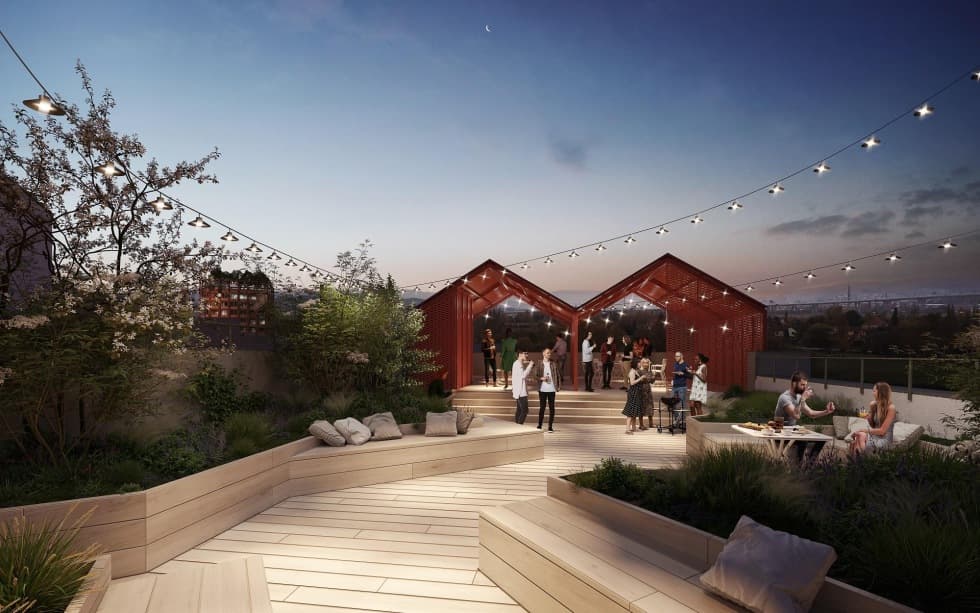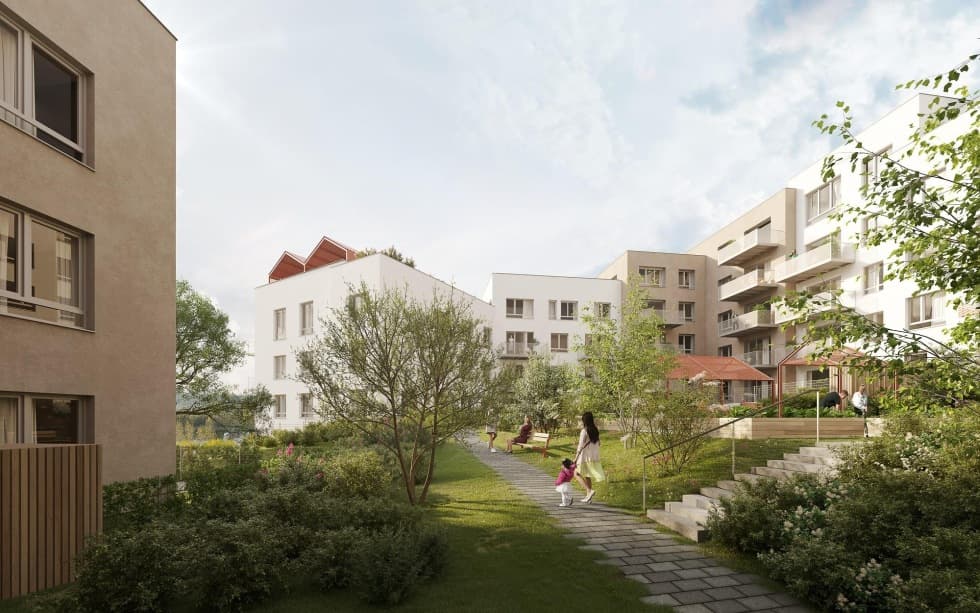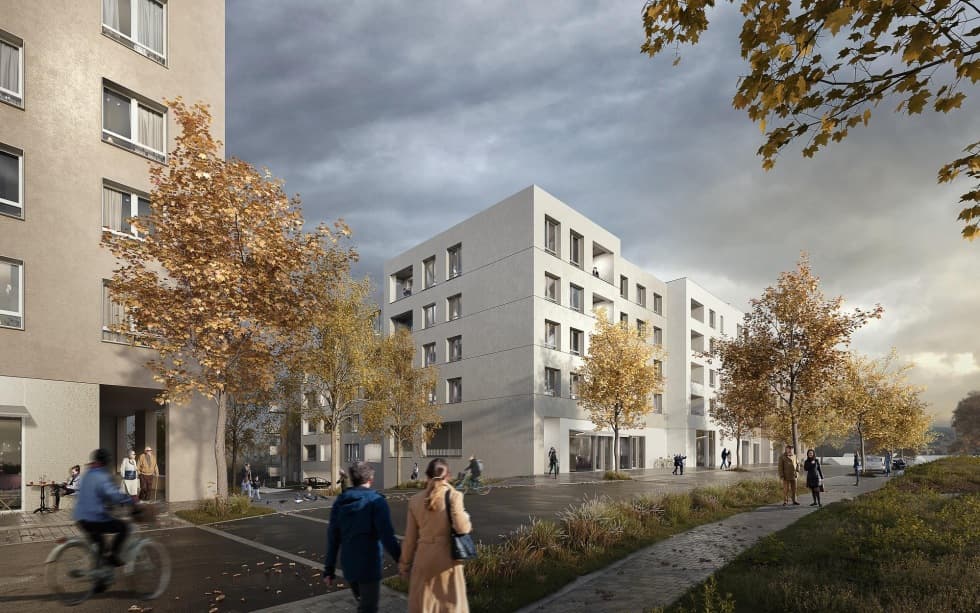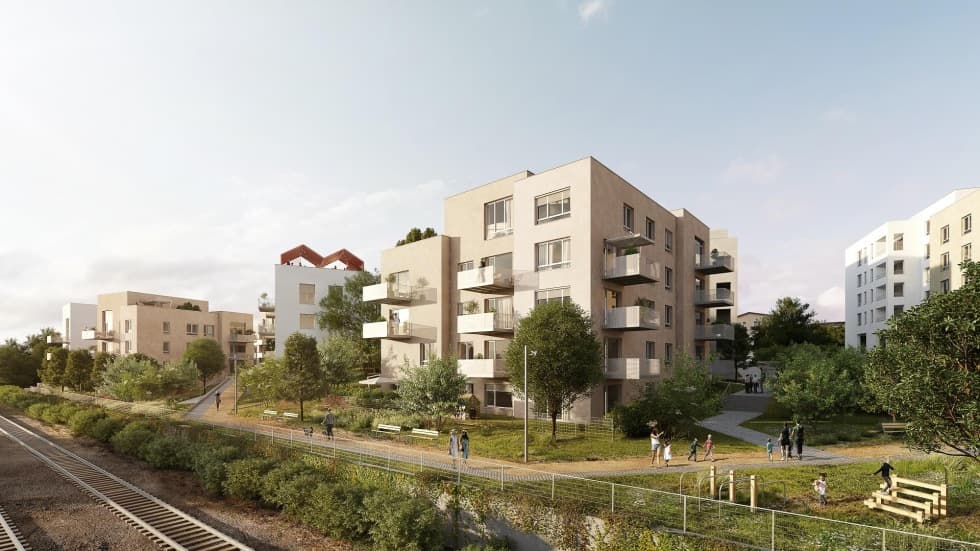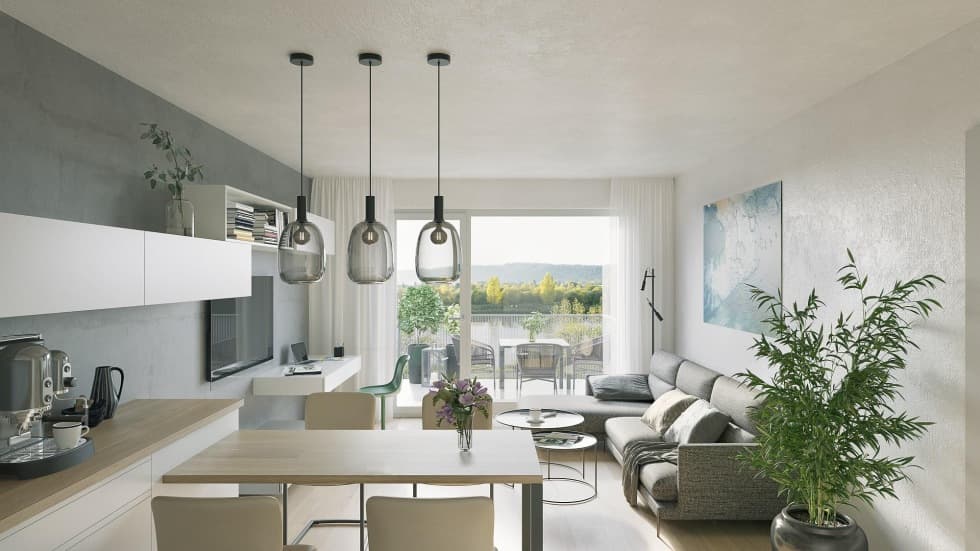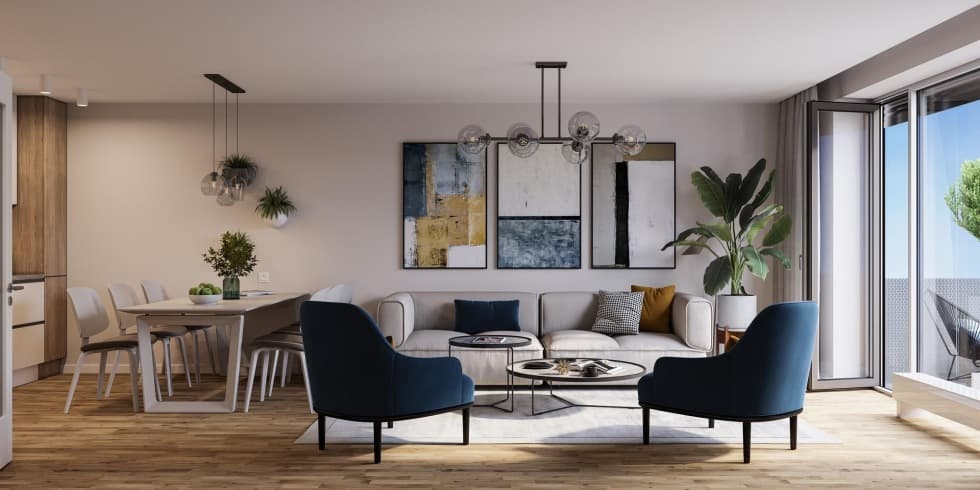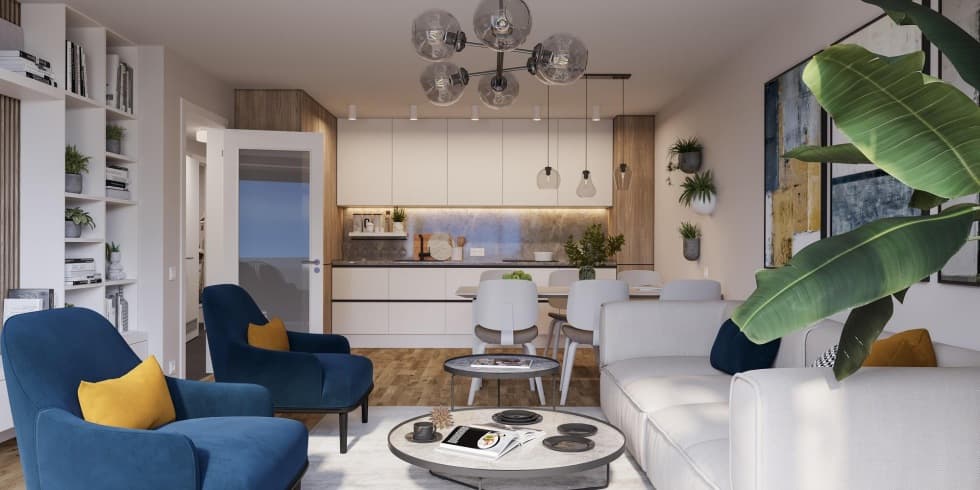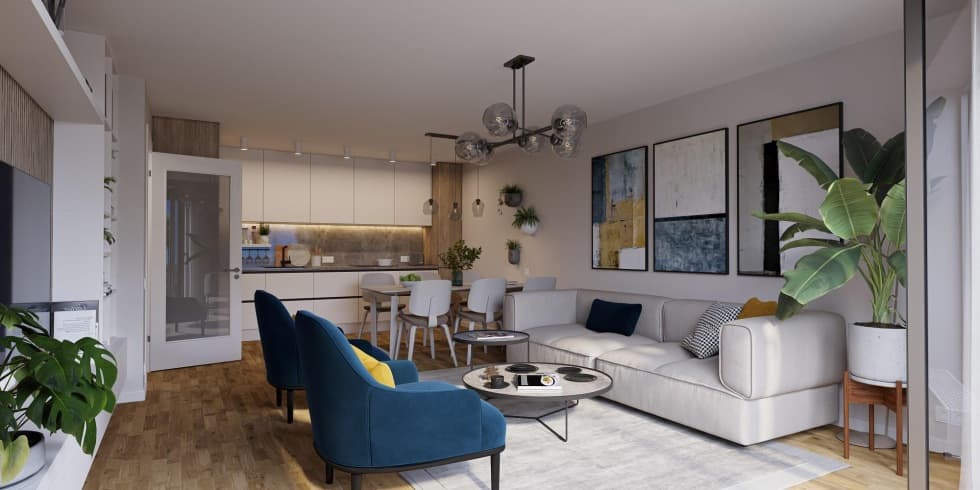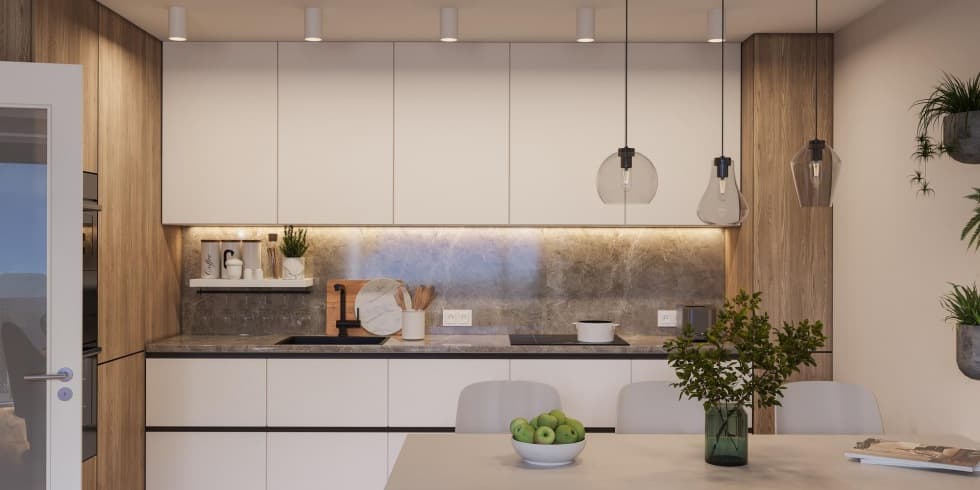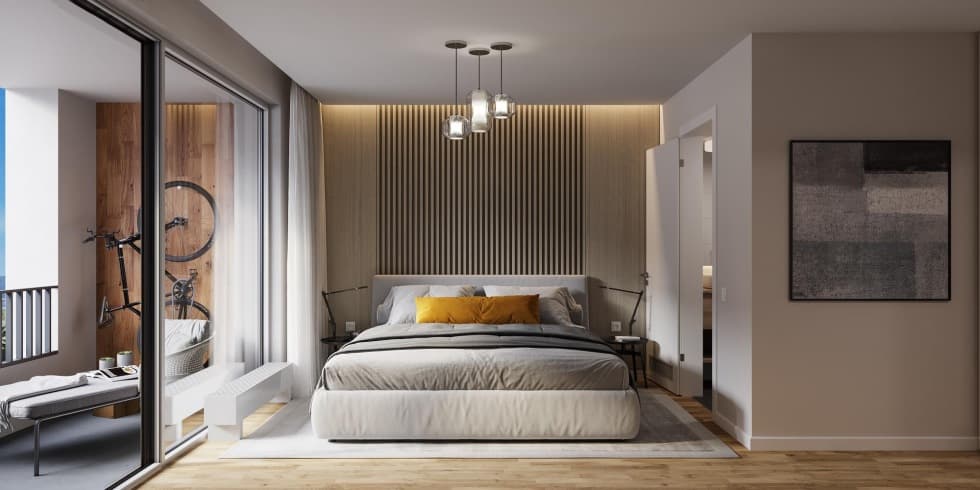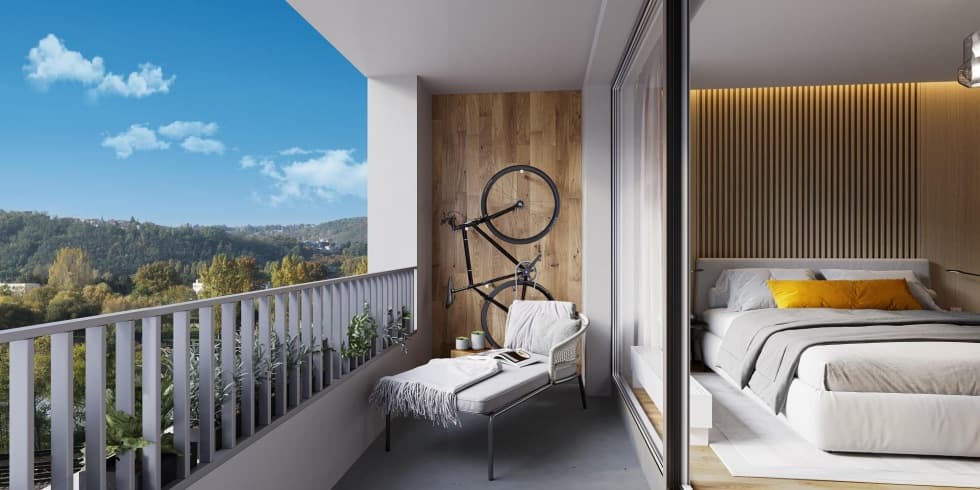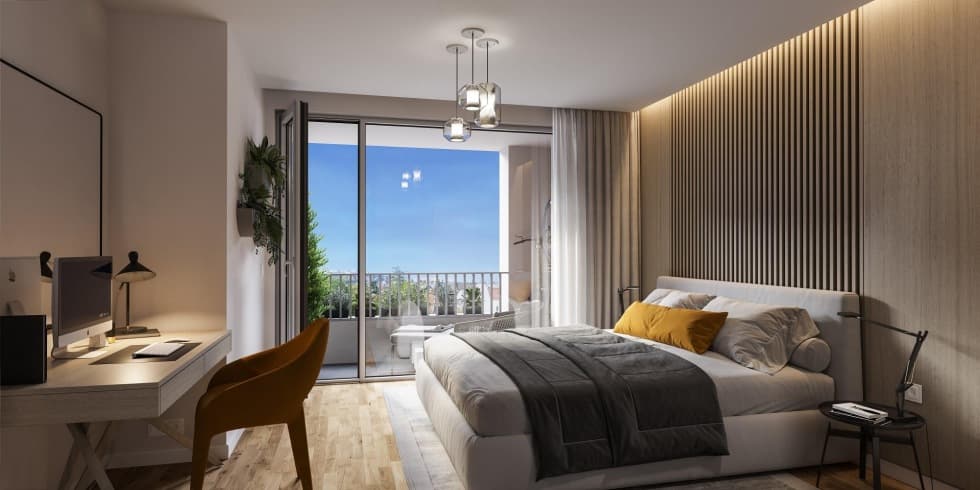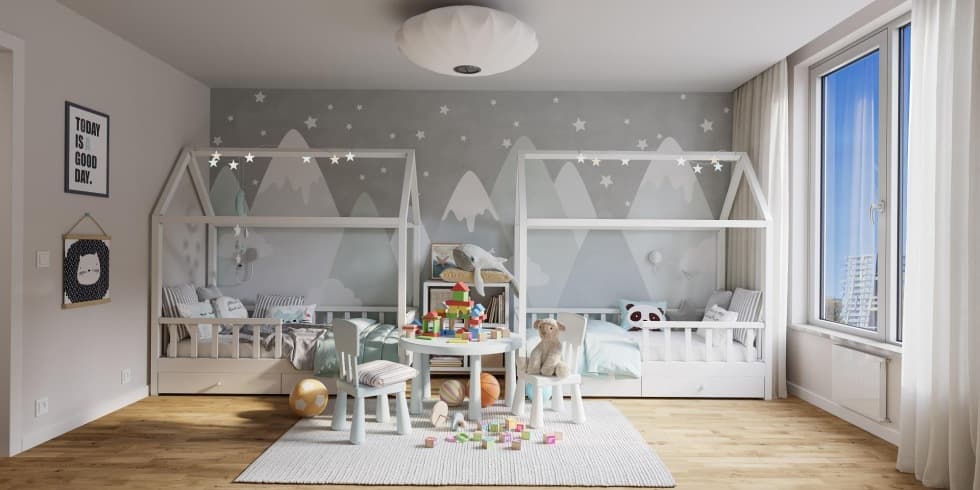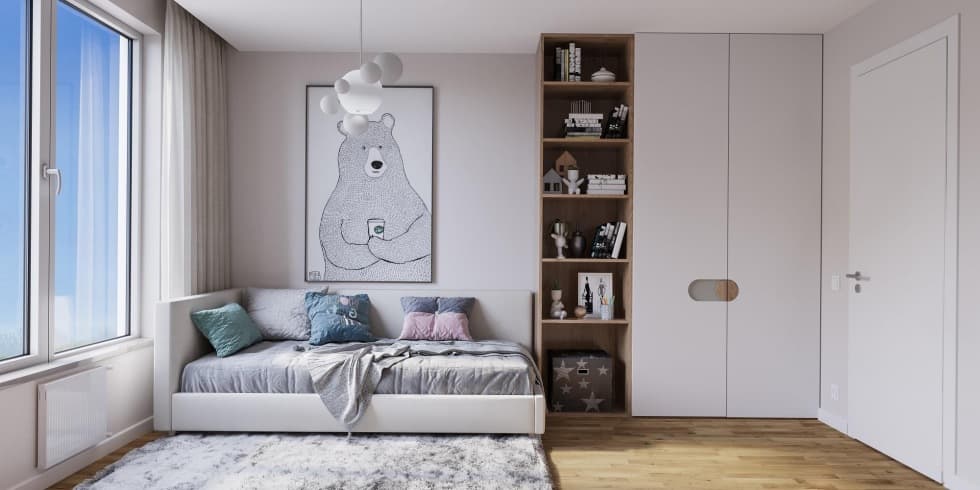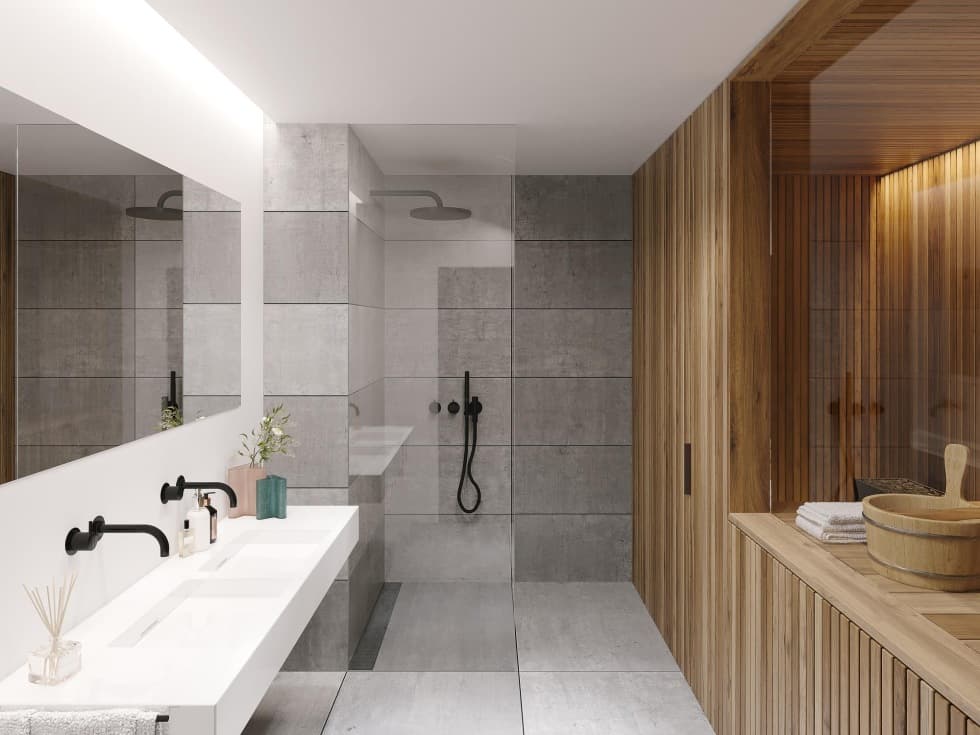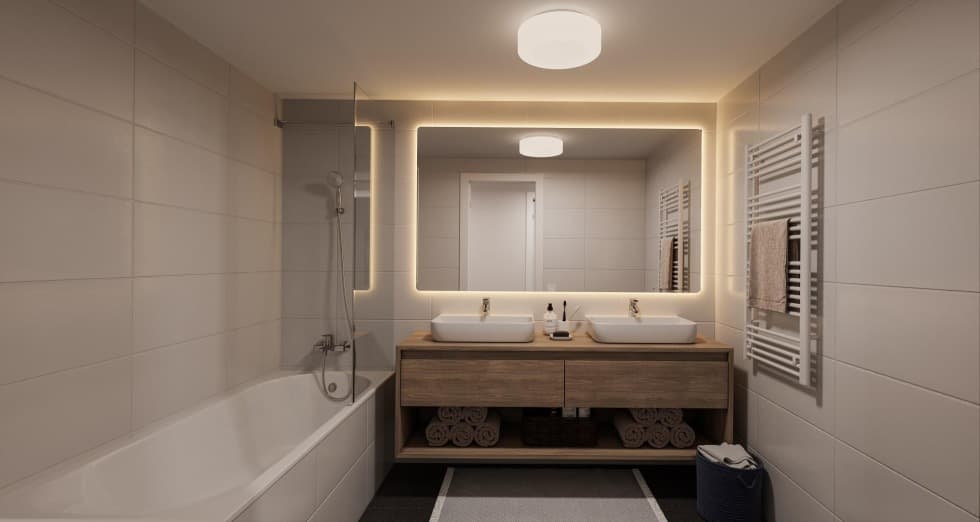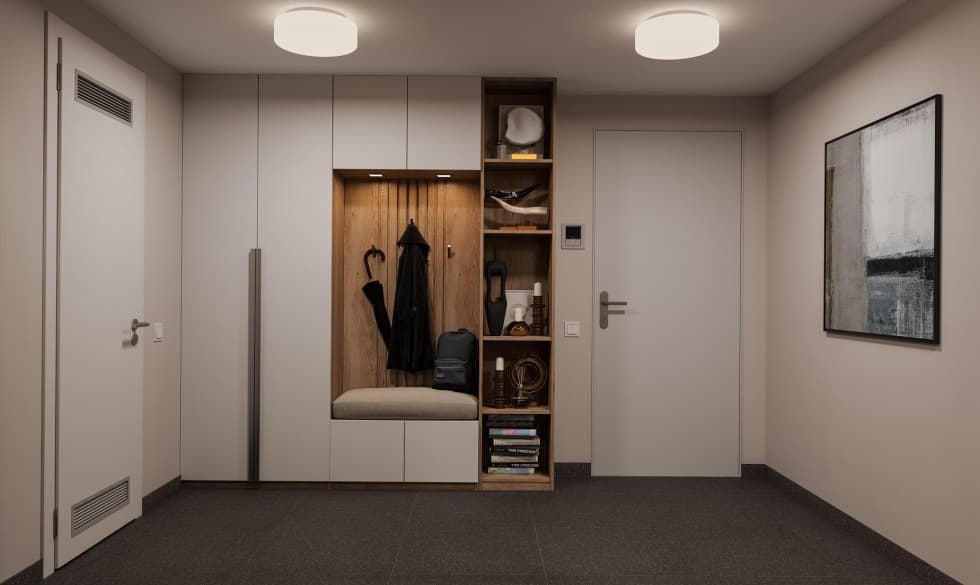 Blue-green development: where the planet doesn't pay the price
Unique in the European context, Modřanský cukrovar focuses on sustainability, innovation and good relationships between neighbors. Some of the technologies used here will be making their premiere appearance in this country. All uses of new technology are carefully calculated and supported with numbers.
Video spots will show you how Modřanský cukrovar plans to cut housing costs.
Milestones of the project
Construction start
spring 2022
Inner plaster
summer 2023
Take a virtual tour of your new home at Modřanský cukrovar.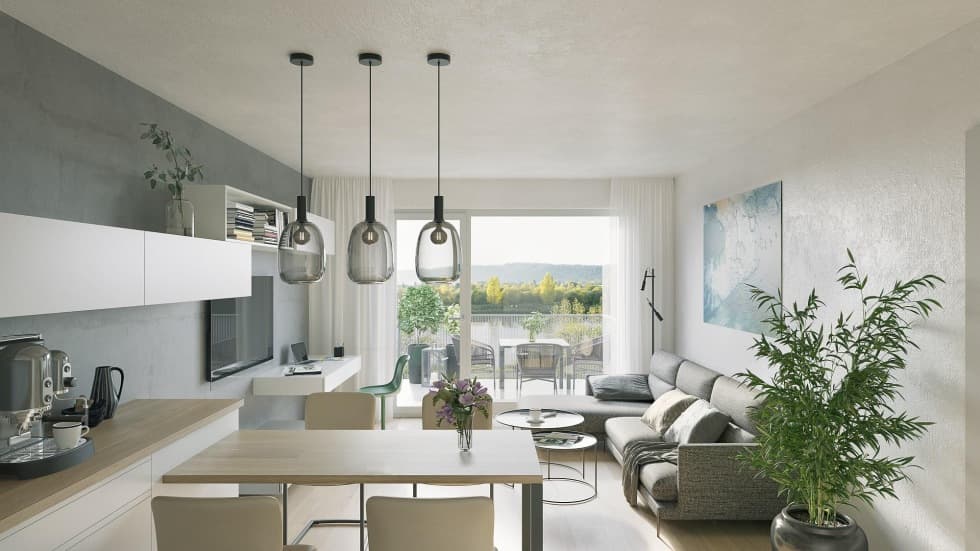 Choose your apartment
Modřanský cukrovar is a place you can make a home. Apartment sales are limited to one apartment per owner. As a responsible developer, we have introduced this rule to help promote the project's real purpose: building communities, neighborhoods and cohesion between people and nature.
According to folk tales, Modřany was named for a blue floodplain flower. Historians say the name more likely comes from a statue of the Slavic goddess Morana that once stood on a burial ground here. What we do know for certain is that during the 19th century Modřany transformed from an agricultural village south of Prague to an important industrial center. The river always played a vital role in Modřany life as a major means of transport. In 1861 a sugar refinery opened on the banks of that river, playing its own role in the area for the next 140 years.
Today only remnants remain: the chimney and sugar loaf in the coat of arms for Prague 12.
Are you looking for a place for your business at Modřanský cukrovar?
The ground floors of the apartment buildings on Komořanská street and the piazza, which will be home to architecturally distinctive buildings with premium apartments, will provide up to 5000 m2 of commercial space for shops, services, bistros and restaurants, including a supermarket.
Modřanský cukrovar presented by
Martina Suchánková, project head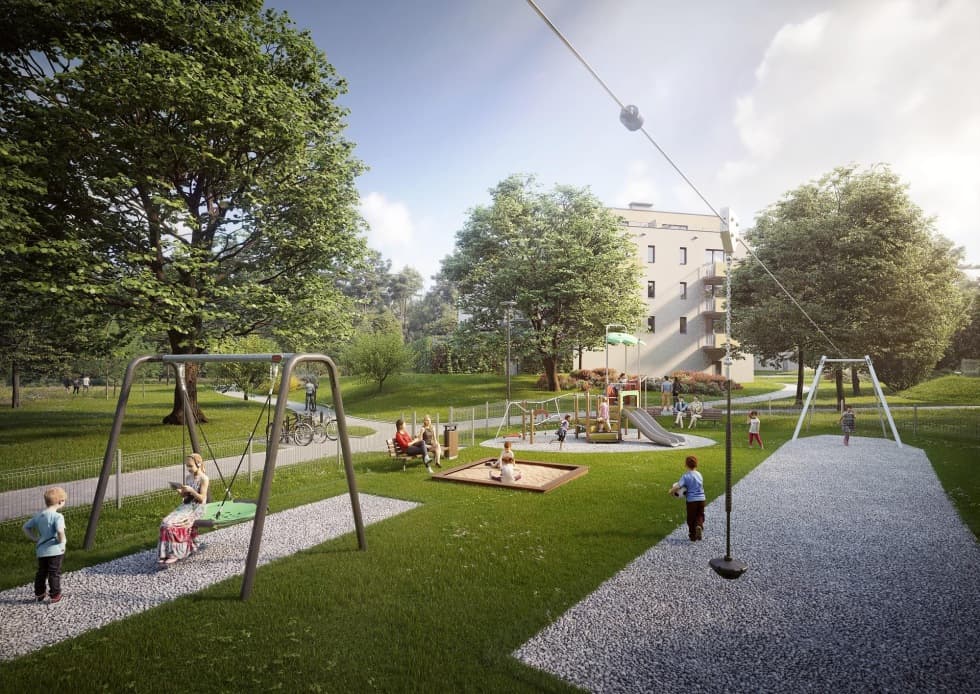 Download
all documents are in Czech
Průkazy energetické náročnosti
Brožury projektu a vybavení
Vizualizace
Have questions?
Find your dream home with the help of one of our experienced real estate agents who will be happy to help you with everything.
Contact
our real estate agents